Citation Building Explained
To grow your business, you need your name to be out there so that customers, clients, and potential partners can find you. One way to do this is through citation building. Citation building is creating consistent business listings on popular websites and directories.
This helps improve your brand visibility, credibility, and authority. It also makes it easier for customers to find and remember your business.
Here, we discuss the best platforms for citation building to get more eyes on your business.
What Is Citation Building?
Citation building is a form of backlink building where you create profiles and listings in business directories.
Earlier, having web pages dedicated to cities, states, or regions were sufficient. But in today's competitive market, it is not enough. Your local search engine game needs to be on point.
Let's say you own a retail shop or restaurant. You want potential customers to find you, so you must ensure your business is listed on the right websites and directories. This is where citation building comes in. Citations are mentions of your business online.
Citation building involves creating listings for your business on well-known and credible business directories such as Google My Business, Yelp, Facebook, and Yellowpages.
Types of Citation
Here are two primary types of citation building.
Structured Citations
Structured citations are listings that follow a specific format, such as those found in directories, social media profiles, and local listings. Businesses should include as much detail as possible when creating these listings, including their website link, hours of operation, address, and contact information.
Examples of structured citations include Facebook, Maps, Yellowpages, and Foursquare.
Unstructured Citations
Unstructured citations are when businesses are mentioned on sites that aren't necessarily directories. This could include a mention in a magazine, blog post, or review. In other words, an unstructured citation is when someone mentions your business in a non-formal way.
Benefits of Citation Building
78% of local searches on mobile result in an offline purchase and 30% of all Google mobile searches are related to location.
It is, therefore, essential for businesses to use citation building to strengthen their presence in local search engine results.
Here are a few benefits of citation building.
Improves Reputation
63% of customers say they will trust a brand more if there are positive reviews of the company online. If your citation-building efforts include reviews and ratings, it adds to the credibility of your business and helps you build trust with potential customers.
Increases Brand Visibility
Every business owner aims to ensure their business is visible wherever and whenever customers search. A business listing on Yelp, Google My Business, and Facebook will help your business gain visibility.
Improves Search Engine Results
Google prioritizes businesses that seem most helpful and values customers' experiences. When you claim your business profile on Google, your business, you don't just make it easier for customers to reach you but also influence Google's search engine results. Your business will also appear on Google Maps, which can be great for passive lead generation or increasing foot traffic to a brick and mortar location.
Generates Leads
Citation building can create leads for your business by directing users to take action. When potential customers search for businesses like yours, they can find your business and contact you easily. This will help you entice customers who have decided to purchase and are only looking for the right company.
Helps Compete Against Your Competitors
Businesses follow different strategies to win their competitors' customers. Almost every business focuses on creating better content, running ads, and improving its backlink profiles. But, a well-executed citation-building strategy can be the key to winning customers from your competitors and staying one step ahead of them.
If your competitors haven't listed their business online, or even if they have but with poor listings, you have a great opportunity to build quality citations.
Reduces Your Marketing Efforts
Today, having a website and creating content isn't enough to get customers—you must ensure your business is visible everywhere. Citation building helps you ensure your business is seen in all the right places, which reduces the need to spend extra money on marketing efforts.
Does Citation Building Work in 2023?
Some SEO professionals think that citation building doesn't work anymore. But that's far from the truth. Relevant and high-quality citations can still be a great way to improve your local SEO.
When it comes to citations, the difficulty lies in determining their SEO value vs the time involved with creating listings. Some sites won't have much of an impact, while major software review sites like Capterra or G2 could be needle-moving citations for your startup.
Quality citations can help you rank better on search engines.
That said, there are still some good practices to follow when building citations. These include:
Research the sites where you should be listed and submit your business information accordingly.
Ensure that the citation sites you submit to are relevant to your industry and respected by Google.
Keep a consistent NAP (Name, Address, and Phone Number) across all your citations.
Link to your website if the citation site allows it.
5 Best Citation Building Platforms for 2023
The following are the best citation platforms to use in 2023.
SEMrush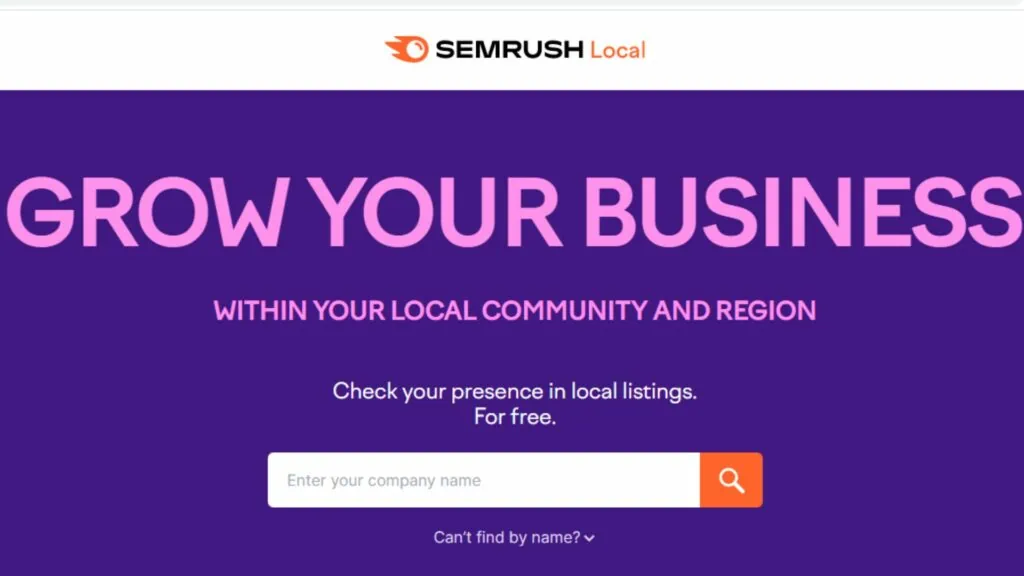 Source: SEMrush
With SEMrush, you can easily increase your business's visibility and improve its online presence. Its Listing Management tool lets you audit to determine how visible your business is on local directories and Google Maps.
The tool lets you put your business on Google Maps and optimize your profile on Google My Business and local directories to gain maximum exposure.
SEMrush also assists in discovering opportunities and updating your business's listings across multiple online sources.
Whitespark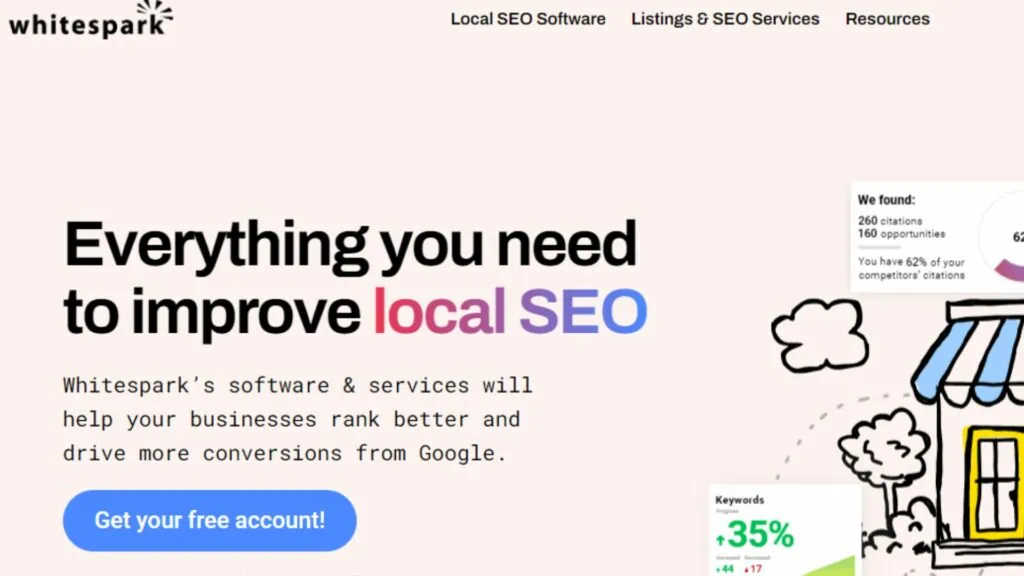 Source: Whitespark
Finding citation opportunities is difficult. You don't want your business to be listed on sites that are low quality, but you also don't want to spend a lot of time researching and manually submitting listings. That's where Whitespark's Local Citation Finder comes in.
The tool helps identify citation opportunities based on the top-ranked competitors in your area, monitor citations across the internet, and discover new citation sites.
It also tracks your growth and shares weekly citation opportunities to keep your listings updated.
Moz Local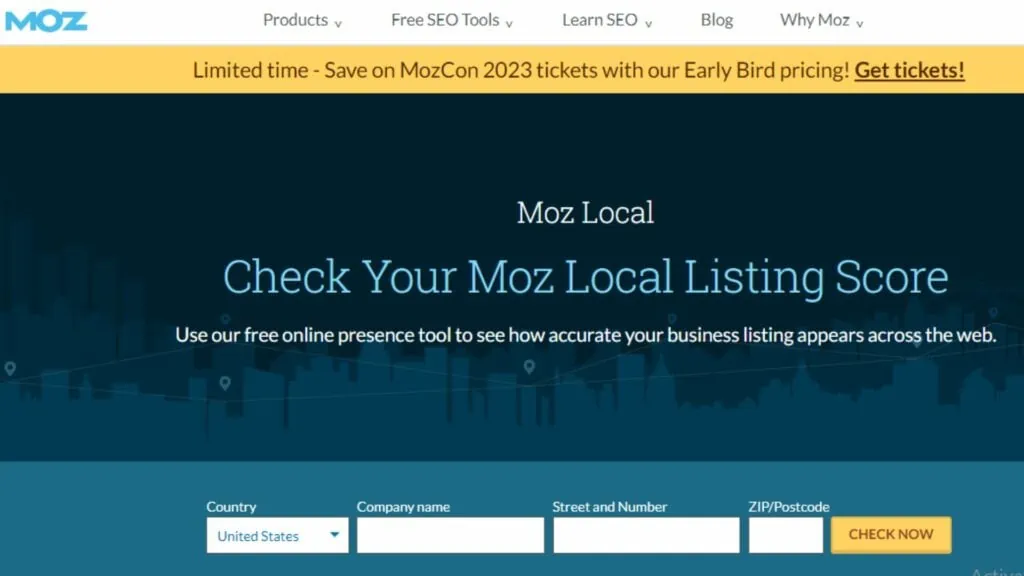 Source: Moz Local
Moz Local lets you see how accurately your business is listed across top directories and finds new listing opportunities. It leverages a data-driven approach to optimize your online presence and make the most out of it.
Enter your country along with the business name and address into the tool, and the tool will scan the web to display citations from sources that it finds. It grades each listing and gives you a scorecard with all the details.
Yext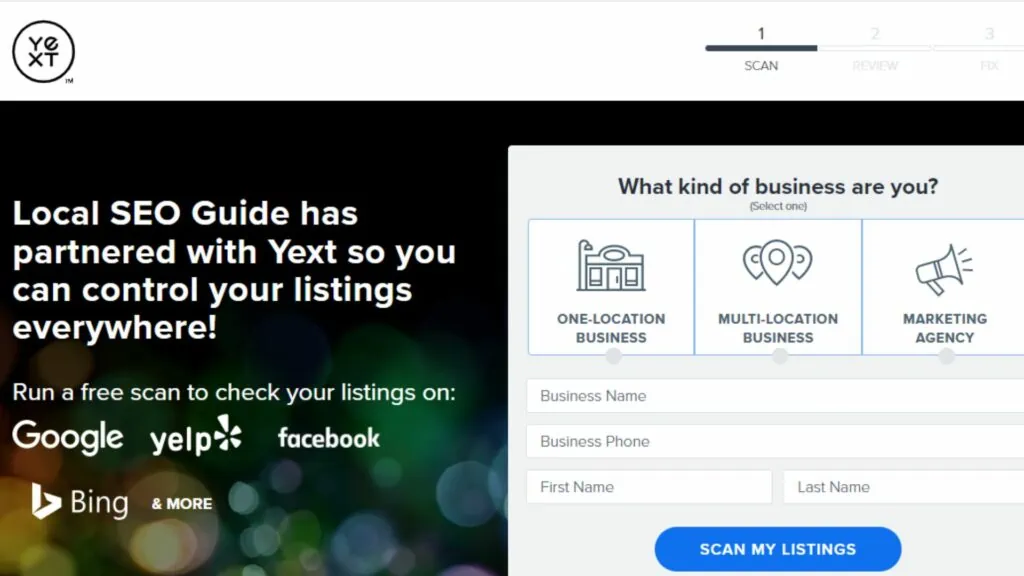 Source: Yext
Yext is another excellent tool for citation building and local SEO optimization.
The following are a few features Yext offers:
The Listing Analysis feature scans the web to pull out 3rd party listings data to analyze the performance and accuracy of listings. This helps identify trends and opportunities to improve visibility and performance in local search results.
Yext's Duplicate Detection feature helps identify duplicate listings from over 100 publishers and flags them for review.
Yext's Knowledge Graph is designed to sync data across the entire Publisher Network. It ensures all data is adequately structured and optimized for each publisher's requirements.
The tool offers Edit Suggestions from Google and Facebook. You can review the edits and decide which ones to save to your optimized Knowledge Graph.
Synup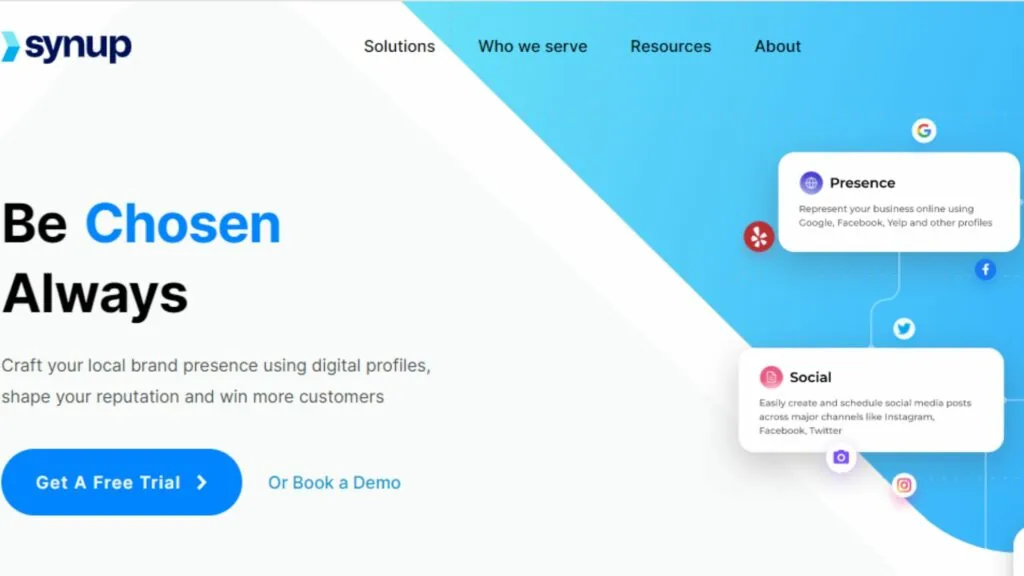 Source: Synup
Synup allows you to optimize and manage your business profiles on Yelp, Facebook, Bing, Google, and 60+ premium publishers.
The listing & reputation management software uses AI technology to manage locations across regions. This simplifies the process of making changes to all your locations from one single interface, saving you time.
Also, you can set up custom notifications to be informed of any changes to ensure accuracy.
Synup's citation-building platform also tracks your listing's growth, giving you deep insights into your online reputation.
Key Takeaways
Citation building helps ensure your business appears in local search results. When your business is listed on Google and business directories like Yellowpages and Yelp, it increases the chances of getting discovered by potential customers.
The following are the citation-building platforms covered in this article:
SEMrush's listing management feature allows you to audit and optimize your business listings on local directories and Google Maps.
Whitespark's Local Citation Finder helps you identify citation opportunities and monitor citations across the web.
Moz Local scores your listing and helps find new opportunities to get your business discovered by potential customers.
Yext offers features like Listing Analysis, Duplicate Detection, Knowledge Graph, and Edit Suggestions to help build and implement a successful citation-building strategy.
Synup allows you to optimize and manage your listings on 60+ premium publishers, track growth with custom notifications, and get deep insights into your online reputation.
If you want a professional to handle citation building for you, it's best to get in touch with an SEO agency. This ensures your citations have consistent information, stay up-to-date and are built in a timely fashion.