As a SaaS, you know that reviews are important for your business. Not only do they help new users decide if your product is the right fit for them, but they also give existing customers a way to provide feedback and let you know how you're doing.
But with so many review sites, it can be tough to figure out which ones are worth your time. To make things easy, we've put together a list of the best software review sites every SaaS should be on. Let's get started.
Why Your SaaS Should Be on Software Review Sites
If you're running a SaaS business, getting your name on software review sites is essential.
Why?
Because potential customers are looking for information about the best software solutions available, they're more likely to source and trust reviews from respected third-party platforms.
Appearing on these sites can also help improve your search rankings since many are high-authority websites that are well-indexed by Google and result in powerful do-follow backlinks.
If you're still not convinced, here's a few key benefits of building a presence on software review sites:
1. Reach More Potential Customers
As we mentioned earlier, people searching for software solutions will likely visit software review sites as part of their due diligence. If you're not listed on these sites, you're missing out on valuable exposure to your target market.
2. Get an SEO Boost
Many software review sites are high-authority websites that are well-indexed by search engines. Getting your SaaS listed on these types of sites can help improve your SEO and get you more organic traffic from potential customers searching for the types of solutions you offer. Many of the software review sites in this article offer do-follow backlinks from listings, sometimes even more than one (for pricing pages, product demos, etc). Software review platforms are a key element of SaaS SEO, regardless of the size of your company.
3. Build Trust and Credibility
When potential customers see that your SaaS is listed on respected third-party review sites, it can help build trust and credibility for your brand. This is especially important if you're a relatively new company just starting to get noticed in the marketplace. Having a healthy number of reviews on your listing will also push you through the ranks, positioning your brand alongside your largest competitors.
4. Get Helpful Feedback
In addition to providing valuable exposure and SEO benefits, appearing on software review sites can also provide helpful feedback from customers and potential customers. These sites usually include user-generated reviews and ratings, so you can get an idea of what people think about your SaaS and what areas you need to improve. You could also use reviews and feedback from these sites as a form of social proof on your landing pages, email marketing campaigns or social media.
Top 10 Software Review Sites SaaS Companies Should Be On
Now that you know how important it is for a SaaS to be on software review sites, you should know which sites are worth the effort. Hundreds of options are available, but only some sites yield significant results.
Below are the ten best software review sites SaaS companies should be on.
Capterra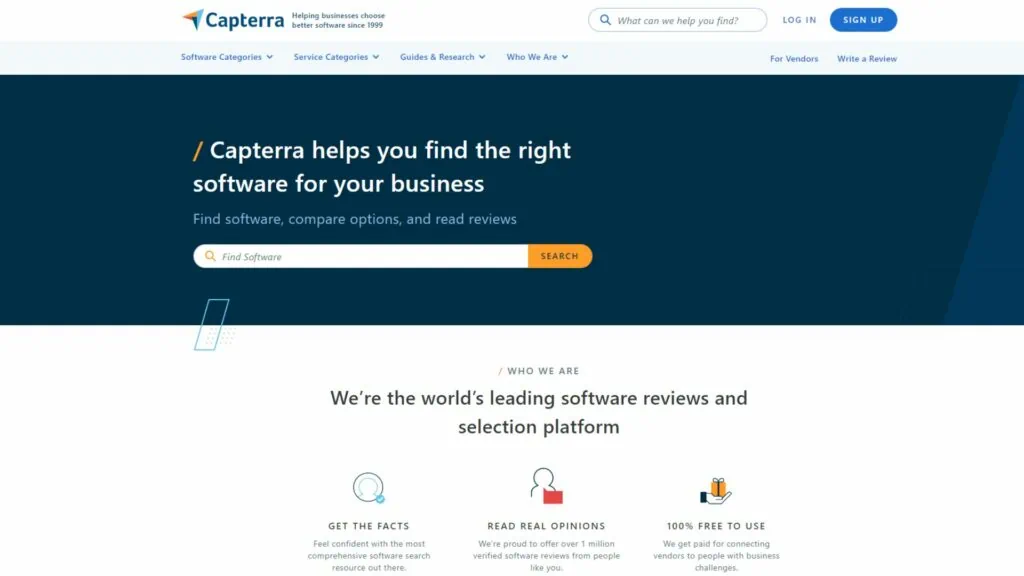 Capterra is a great resource website that allows you to compare software products side-by-side. You can read reviews from other users, get pricing information, and see screenshots of the products in action.
In addition to being a valuable resource for finding software, Capterra also offers a variety of helpful articles and guides that provide valuable insights. These can help businesses learn more about choosing the right software and how to get the most out of these products.
G2 Crowd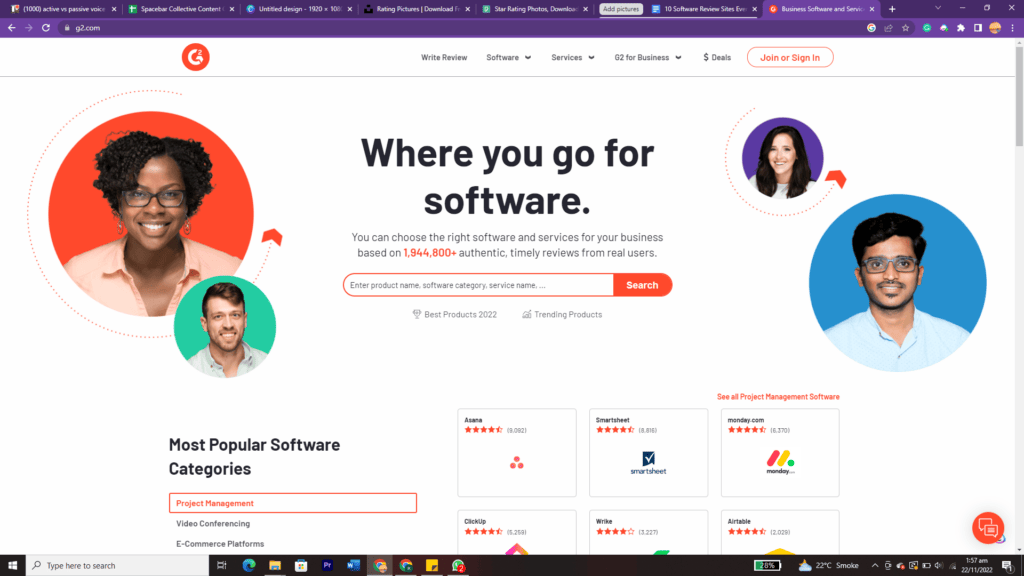 G2 Crowd is a household name and an excellent resource to help you narrow down your software options. This platform provides user-generated reviews of software products, so you can get an idea of how the real audience feels about a particular program before making a purchase.
The nice thing about G2 Crowd is that it covers a wide range of software categories, so you're bound to find something that meets your needs. Since the reviews are based on feedback from actual users, you can trust that they're honest and unbiased.
From basic to the most complex software, G2 Crowd has covered it with spot-on reviews to help you find the best solution for your business needs.
Sourceforge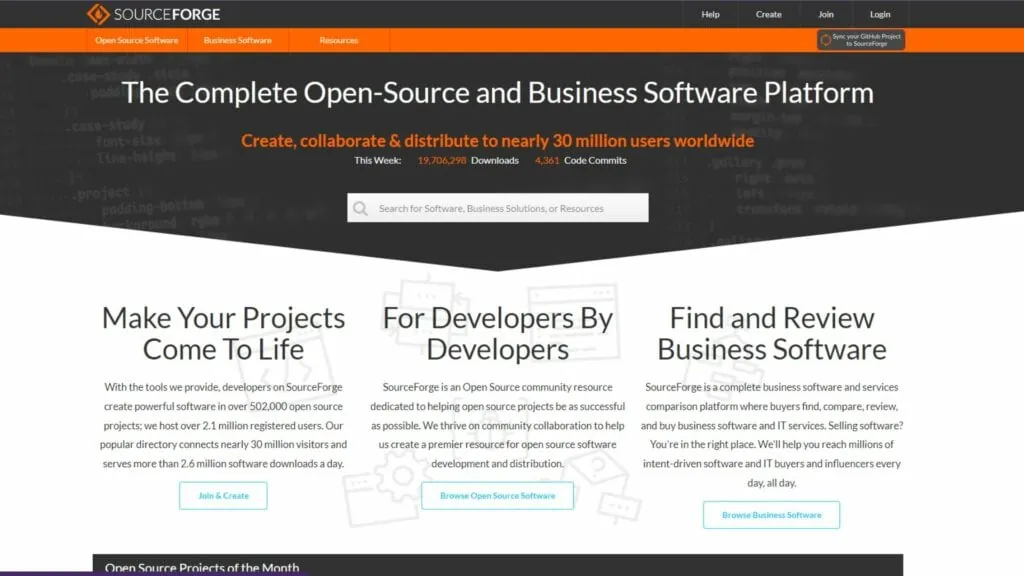 Sourceforge is a great place to start your search if you're looking for a SaaS software solution. With over 500,000 software reviews, it's one of the largest and most trusted review sites on the web.
What sets Sourceforge apart from other review sites is its commitment to unbiased, honest reviews. Its team of experts test and rate each software solution on a variety of factors, so you can be sure you're getting an accurate picture of each product.
Another benefit of using Sourceforge is the ability to filter results by price, features, or user rating. This makes it easy to find a SaaS solution that fits your specific needs and budget.
TrustRadius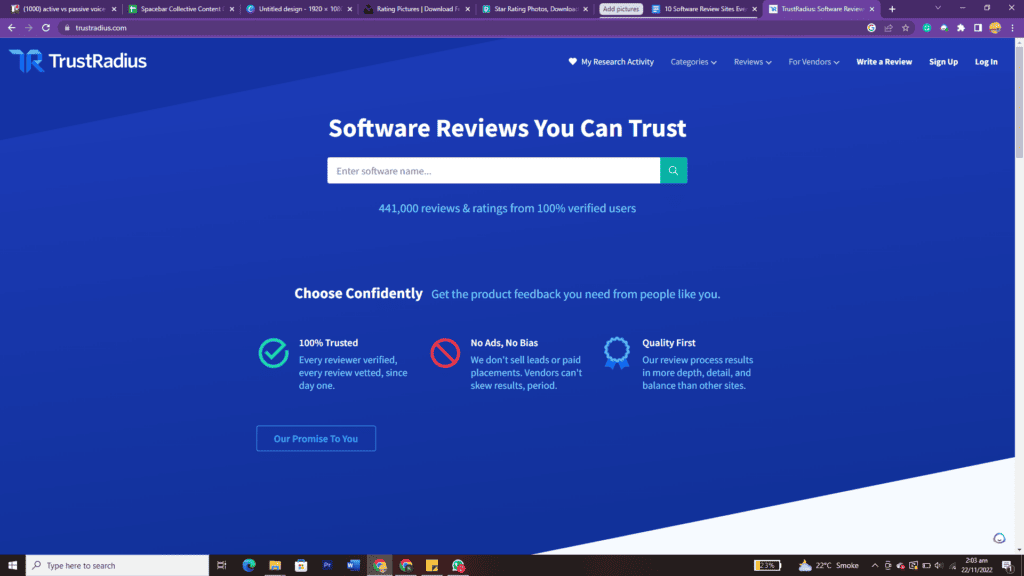 TrustRadius features over 700,000 verified user reviews and ratings from software users. The reviews are verified and vetted by the site's team of moderators. This ensures you get accurate information from real users, not fake or biased reviews.
Another reason to consider TrustRadius is that it offers in-depth feature comparisons of different software products. This can be helpful if you're trying to decide between two or more options.
TrustRadius is also a great resource for authentic software reviews, as it verifies them through high-authority sites such as LinkedIn.
GetApp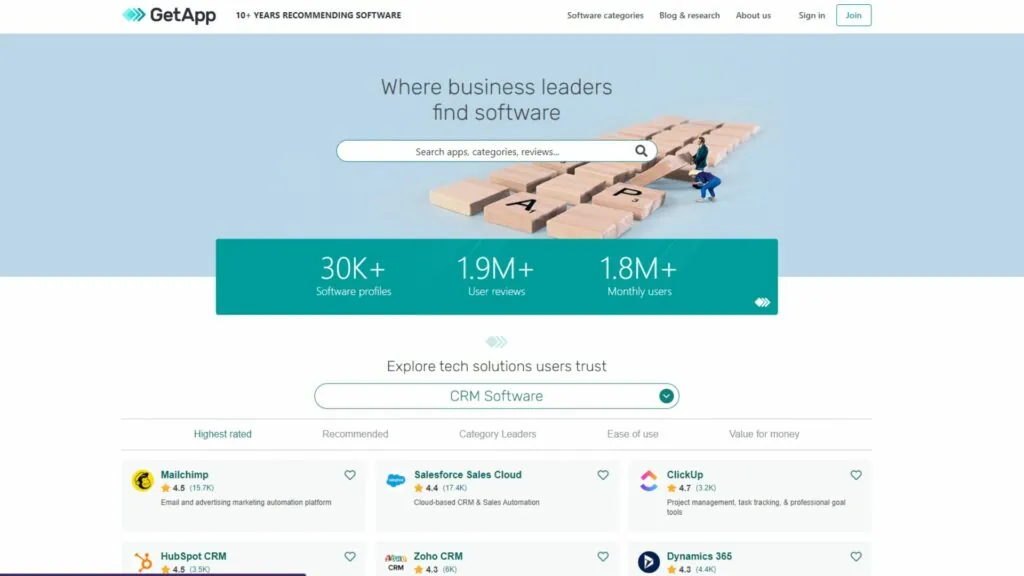 GetApp is a software review site that reviews thousands of software products in-depth. This means you can easily find the right software for your business without having to wade through endless marketing material.
GetApp is completely impartial—they don't accept any advertising, so you can be sure that their reviews are honest and unbiased. This is vital when making such an important decision for your business.
What sets GetApp apart from other software review sites is that they provide software recommendations for small to medium-scale businesses. So if your SaaS company's target audience falls in that window, you should consider listing your software on GetApp. Additionally, GetApp's review posting time is quicker than a lot of paid review sites.
FinancesOnline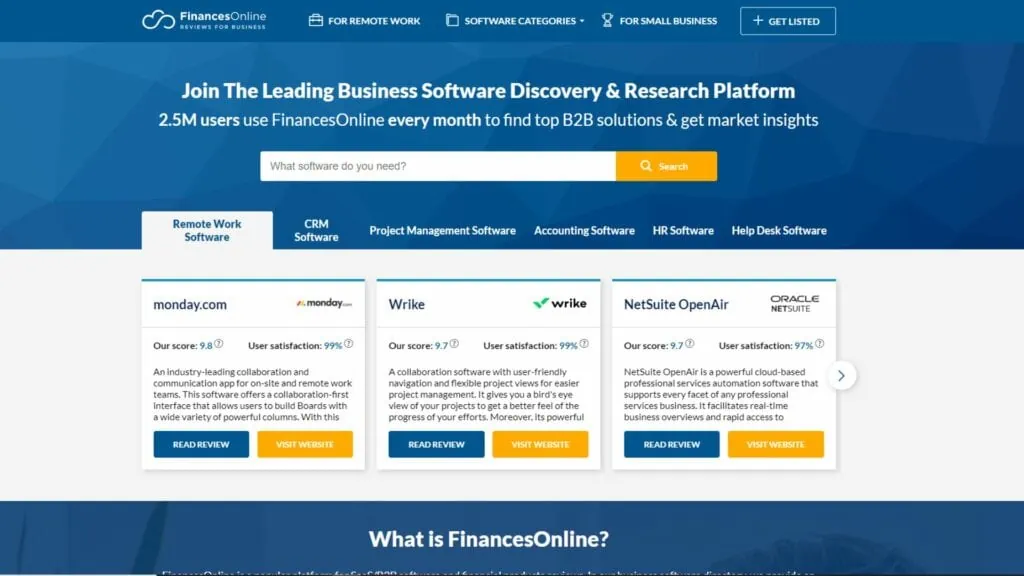 FinanceOnline has a wide reach and is visited by a large volume of potential customers every day. Their team of expert reviewers is well-equipped to provide detailed, unbiased reviews that can help improve your product's visibility and credibility. They also rate each SaaS with their own SmartScore, a quantitative software ranking.
Partnering with FinancesOnline can be a beneficial way to get your product noticed by the right people.
Clutch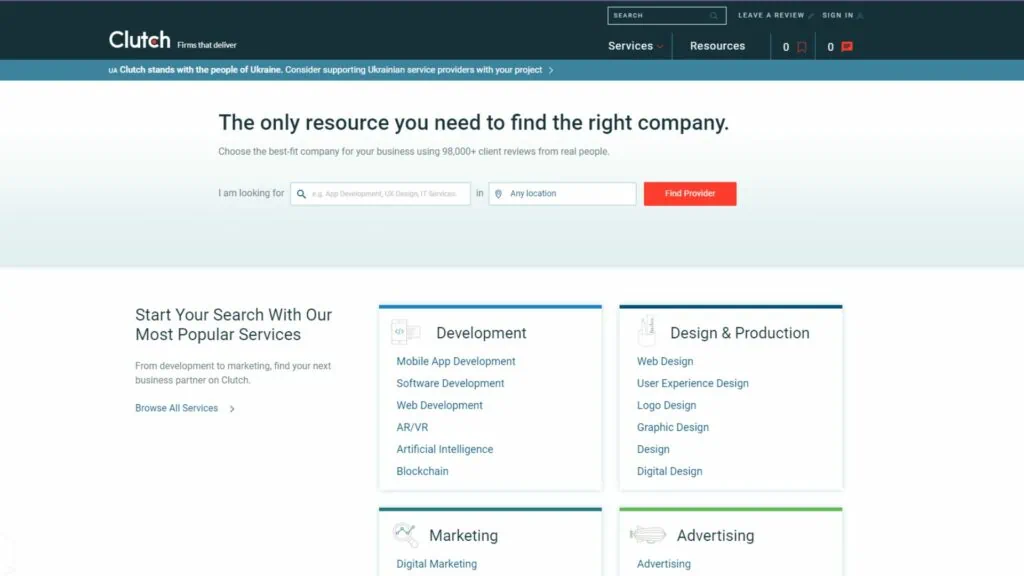 As a SaaS provider, you know that online reviews can make or break your business. After all, 95% of consumers read online reviews before making a purchase, and 49% of them trust those reviews as much as personal recommendations.
That's why it's important to make sure your company is listed on Clutch, the leading B2B software and service review platform. With over a million verified reviews and an average rating of 4.9 stars, Clutch is the go-to source for buyers looking for information on software and service providers.
Clutch's ratings are based on in-depth phone interviews with real customers, so you can be sure they're accurate and trustworthy. Clutch covers over 7,000 companies in 500+ industries. Buyers can easily find the right provider for their needs. While this is a smaller platform, it has a savvy audience with high buyer intent, making it an underrated place to drive new signups. It's free to create a listing and you could see a major boost in business in no time.
Trustpilot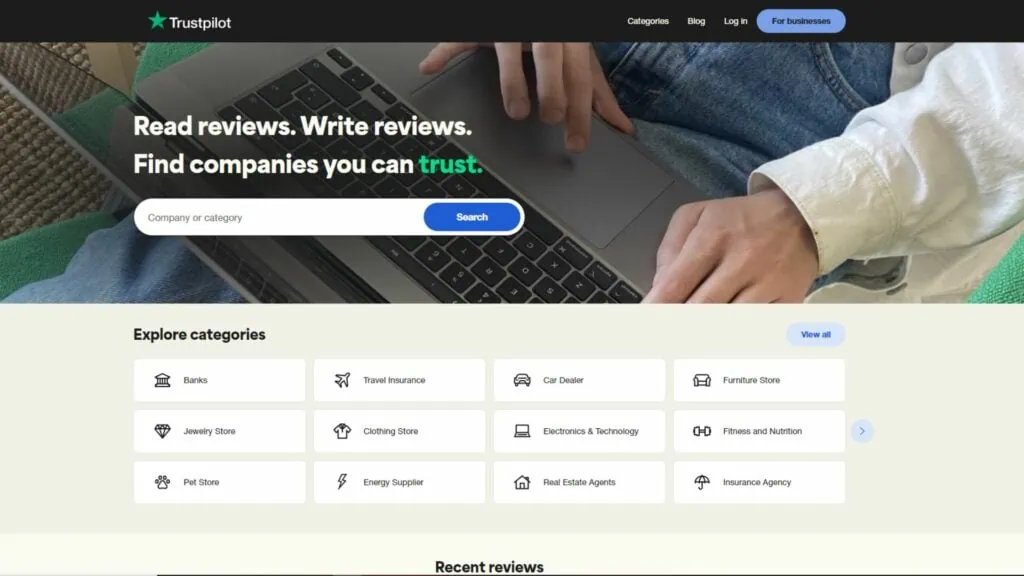 Trustpilot is a valuable resource for SaaS providers. By providing accurate and up-to-date information about your software on Trustpilot, you can help potential customers make informed decisions about whether or not to use your product. You can also build trust and credibility with potential and current customers alike by actively responding to customer feedback on Trustpilot.
It offers high-yielding features, such as claiming reviews on your website to add transparency and value. Trustpilot also provides tools to detect spam and suspicious emails to your customers to protect them.
Software Advice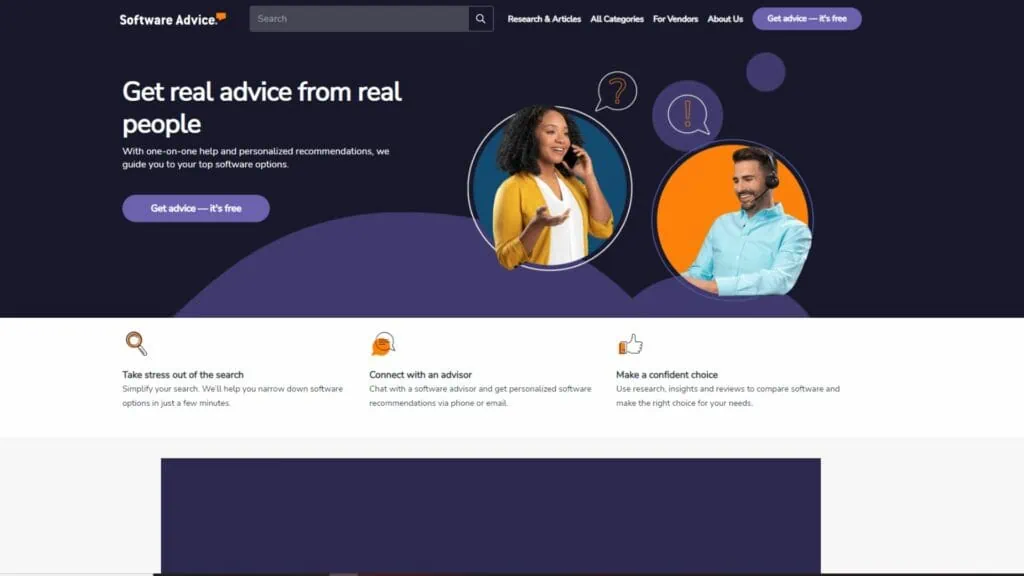 Software Advice is a trusted resource for software reviews and comparisons, helping businesses find the right solutions for their needs.
If you're a SaaS provider, Software Advice can help you get your products in front of potential customers who are actively searching for new solutions. They only work with verified buyers; you can be sure that the leads we generate are high-quality and sales-ready.
Software Advice stands apart by offering a sorted list to customers based on their interests. This acts as middlemen for the buyer and seller. As a Saas provider, not only can you get quality reviews from users, but also get potential leads on a pay-per-lead basis.
PCMag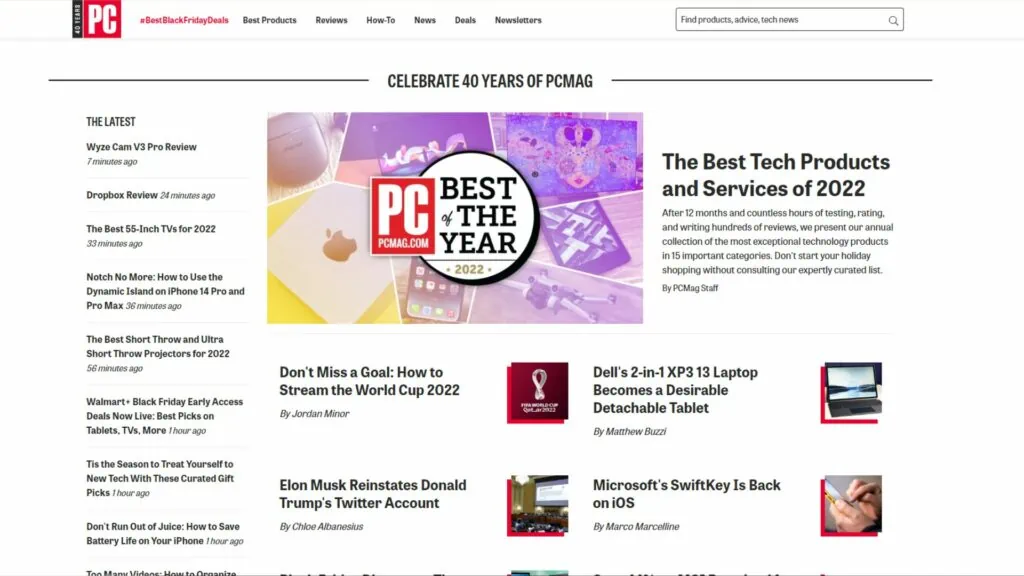 PCMag is a highly respected and well-known source for software reviews, and their ratings are generally reliable. They accept and curate detailed reviews, verified by their expert team. PCMag categorizes reviews to make them easily accessible and offers insightful data for each product.
PCMag has a large audience, even compared to others on this list, so appearing in their reviews can help increase visibility and exposure. It is a popular destination for IT solutions and trusted by millions of users worldwide
Key Takeaways
Software review sites play an important role in SaaS SEO and have many other benefits when listings are filled out properly. If you're not already using software review sites to market your SaaS business, we hope this post has convinced you of the benefits and encouraged you to try it. It's a great way to:
Reach more potential customers
Build trust and credibility for your brand
Stay ahead of the competition.
Our top three picks for best software review sites include:
Capterra
G2 Crowd
TrustRadius