Around 50% of website traffic comes from organic search, and 70% to 80% of users ignore paid ads. So, if you want to generate traffic that converts, you need to focus on organic search results.
The #1 result in Google gets approximately 32% of all clicks, so we don't need to tell you that ranking in the top few positions is essential for success.
On-page SEO will only take you so far in your attempts to improve your rankings. That's why it's important to also put resources into off-page SEO.
This article will explain exactly what off-page SEO is and how to use it to improve your rankings.
What Is Off-Page SEO?
Off-page SEO (also known as off-site SEO) is the practice of optimizing a website to increase its visibility and rankings in search engines through methods like link building. Off-page SEO increases your website's trustworthiness, authority, and relevance for specific keywords, helping it rank higher in search engine results pages (SERPs).
In simple words, off-page SEO helps the search engine understand what other websites think of your website.
Why Is Off-Page SEO So Important?
Off-page SEO is important because it's a major factor in helping search engines decide where to rank your website.
The quality of the external links pointing to your website, for example, signals to Google that your website is authoritative. If other websites link to yours, they consider your content valuable. As a result, Google is more likely to rank your website higher in SERPs.
However, that doesn't mean you should focus solely on off-page SEO. Those external links won't matter as much if your website isn't optimized for on-page SEO or if you have glaring technical SEO issues.
Off-Page SEO vs. On-Page SEO
Off-page SEO and on-page SEO are two sides of the same coin.
On-page and off-page SEO are both important for ranking higher in search engine results pages.
On-page SEO refers to the process of optimizing pages that are on your domain to rank higher in search results. Off-page SEO, on the other hand, refers to activities outside your website that can help you improve your ranking.
A good way to think of it is this: on-page SEO is what you do on your website to optimize it for search engines, while off-page SEO is what you do off your website to increase its visibility.
Some common on-page SEO tactics include optimizing titles and meta descriptions, adding keyword-rich content, and adding descriptive alt-text to images.
Off-page SEO tactics include link building, promotion on Google My Business, influencer outreach, etc.
9 Off-Page SEO Best Practices
If you want to do off-page SEO the right way, here are some of the best practices you should follow:
Link Building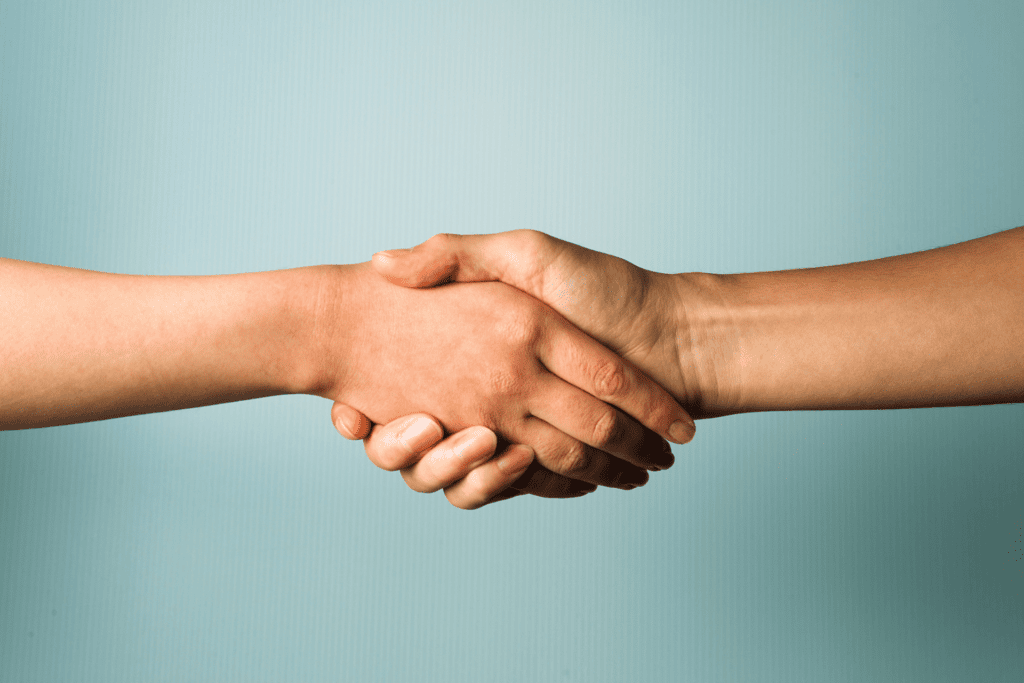 Link building is one of the most important off-page SEO techniques.
Link building is getting other websites to link to your website. High-quality links can help improve your website's search engine rankings.
There are many different ways to build links. Some popular methods include broken link building and the skyscraper technique.
The broken link building technique is a great way to get high-quality backlinks. First, you identify pages on someone else's website that are linking to a broken or dead page. Then, you contact the website owner and tell them their link is broken. You then suggest that they link to your website instead as a means of improving the reader's experience.
This technique is effective because it allows you to get high-quality links from websites already linking to similar content. If the page is already ranking for keywords related to your page, it can significantly improve your rankings.
The skyscraper technique is another great way to get high-quality links.
First, you find popular content in your industry. Then, you create even better content, reach out to those who linked to the original piece of content, and let them know about your new article.
This technique is effective because it lets you get links from high-authority websites.
Brand Mentions
Brand mentions are when your website, product, service, or company is mentioned in another source. This could be a blog post, article, social media post, or even an email newsletter. When someone mentions your business positively on their site or page it helps to increase your visibility and build backlinks to your website.
Brand mentions are effective because they help build your brand's online presence and improve your search engine rankings.
Influencer Marketing
Influencer marketing is the process of working with influential people in a particular industry or niche to promote your website and help build backlinks. Influencers can be bloggers, YouTubers, Instagrammers, podcasters, thought leaders, etc. Working with influencers helps to reach more potential customers and increase website traffic as well as diversify your link profile with high-quality backlinks.
Influencer marketing is effective because it allows you to get your content in front of new audiences that are already established.
When searching for influencers to target for your brand, remember the acronym REAR:
Reach: How many people see their posts?
Engagement: How often do people interact with their posts?
Authority: Do people respect and listen to them?
Relevance: Is their audience relevant to your brand?
Guest Posting
Guest posting involves creating content for other websites in order to build backlinks and increase your own website's visibility. When you create a guest post, it should be relevant to the topic of the hosting site, high-quality, and link back to your own website. This is a great way to attract new visitors while building valuable backlinks and increasing your website's rankings in SERPs.
Benefits of Guest Posting
Reach a new audience
Build relationships
Improve your search engine rankings
We wrote an extensive Twitter thread on how to find guest blogging opportunities, you can read here:
EMBED TWEET: https://twitter.com/ctwtn/status/1564309280316018689
Getting on Social Media
If you're not already on social media, now is the time to get started. Social media platforms like Facebook, Twitter, and LinkedIn help you connect with your audience and improve your off-page SEO.
Here are a few tips for getting started with social media:
Choose The Right Platform: Not all social media platforms are created equal. It's important to choose the platform that makes the most sense for your business. For example, if you're a B2B company, LinkedIn might be a better choice than Facebook.
Create Interesting And Engaging Content: To get people to follow you on social media, you need to post interesting and engaging content. This could include blog posts, infographics, images, etc.
Stay Consistent: Consistency is the key to success on social media. Try to post regularly, and don't forget to engage with your audience.
Reviews
Customer reviews are a powerful form of social proof, and they can have a big impact on your off-page SEO.
The more positive reviews you have, the more likely people will trust your brand. And when people trust your brand, they're more likely to do business with you.
It is the most-effective local online marketing. Review sites often result in no-follow links, but keep in mind that they can still positively impact your SEO.
If you own a brick-and-mortar store, make sure to claim your business profile on popular review websites like Google My Business.
Podcasting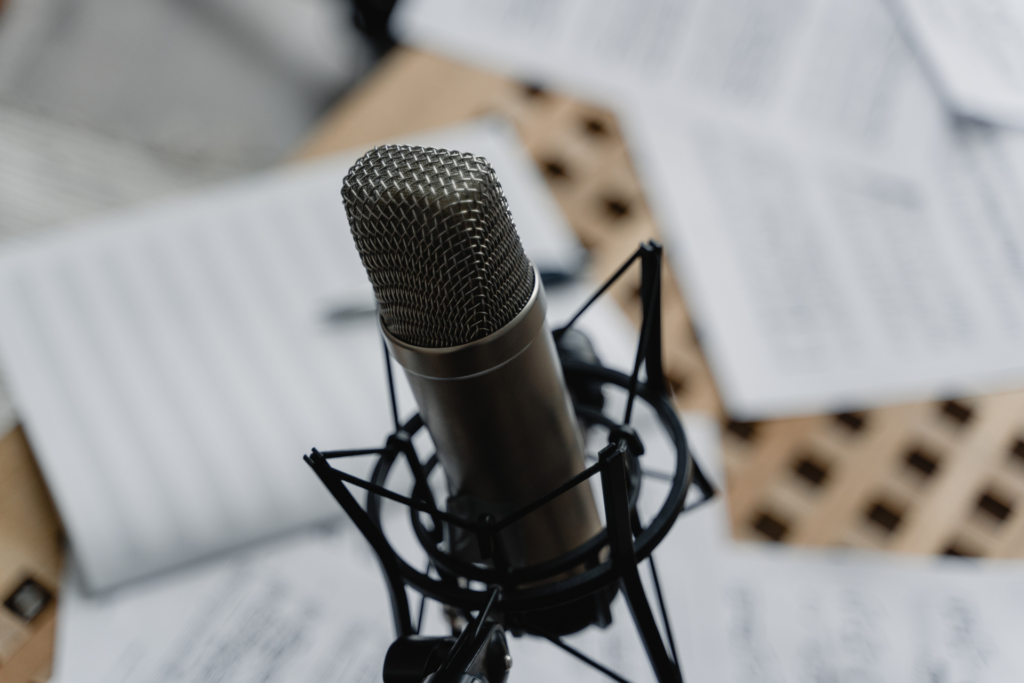 Roughly 41% of people in the US tune into podcasts every month.
Podcasts are a great way to improve your off-page SEO because they allow you to reach a new audience.
When starting a podcast, there are a few things you need to keep in mind:
Select The Right Platform: There are many different podcast platforms. Select the one that makes the most sense for your business.
Promote Your Podcast: Once you've created your podcast, you need to promote it to get listeners. You can promote your podcast on social media, your website, and other popular podcast directories.
Interact With Your Audience: After you've built up a listener base, interact with your audience. You can respond to comments and questions and promote listener interaction on your social media platforms.
Forum Posting
Forum posting is a great way to connect with people in your industry and build relationships. When done right, it's also a great way to drive traffic to your website and generate leads. Although the power of forum posting for backlinks has more or less dwindled to zero, being active in the right communities can have very positive effects on your business.
When participating in online forums, there are a few things you need to keep in mind:
Choose The Right Platform: Choose the right platform: It's important to choose the right platform for your needs. Make sure to select a forum that is popular in your industry and has an active user base.
Engage With Other Users: To get the most out of forum posting, you need to engage with other users. This means responding to posts, starting discussions, and offering helpful advice.
Promote Your Brand: When promoting your brand on a forum, it's important to do so in a way that is respectful and non-spammy. You can promote your brand by including a link to your website in your signature or by providing helpful advice and resources.
Local Directories
Local business directory listings are a great way to improve your local SEO.
Creating profiles on popular websites like Google My Business, Yelp, and Yellow Pages can help your business rank higher in local search results.
It's important to ensure that all your listings are accurate and up-to-date. You should also include keyword-rich descriptions and other information to help potential customers easily find your business.
Make sure to respond to customer reviews promptly and include links to your main website. This can help boost your reputation and increase your local SEO rankings.
Local listing websites are often industry-specific, so be sure to look for ones that are most pertinent to your business. For example, if you were running a backpacker hostel, you might want to create listings on WikiTravel and TripAdvisor.
Key Takeaways
Off-page SEO is an important part of any digital marketing strategy. It involves activities performed outside your website to help improve search engine rankings.
By following the tips above, you can make the most of off-page SEO for your business:
Link building, which involves creating backlinks to your website from other websites, is one of the most important off-page SEO activities.
Influencer marketing is an effective way to reach a wider audience and build relationships.
Guest posting can help you attract traffic to your website and generate leads.
Social media, podcasts, social bookmarking, forum posting, and local listings are also useful activities for off-page SEO.
Claim your business on Google My Business, Yelp, and other popular websites to help improve local SEO.
Brand mentions and reviews on popular websites can also help boost SEO.