The 10 Best Industries for Taking Advantage of SEO
While most businesses in general can benefit from SEO, it simply performs more cost-effectively in some industries and for certain business models. SEO works best when the average sale size or customer lifetime value exceeds the cost of enlisting SEO services year-round.
In this article, I'll be going over 10 industries that are strongly positioned to take full advantage of SEO.
SaaS
At the heart of every SaaS startup is problem solving. Your SaaS solves a problem that's a paint point for consumers or other businesses.
So, what do people typically do when they encounter a problem?
They hit up Google in search of a solution. Ideally, your SaaS will be the first solution in search results when they look for relief from their problem. That's where SEO comes into play: building inbound traffic from potential users.
SEO is a powerful growth channel for SaaS companies when harnessed properly. Organic search traffic builds stronger brand positioning, strengthens your reputation and is often more likely to convert to new signups than other channels. SaaS SEO is often seen as merely a demand capture channel, but with some finesse, you can also use it for demand generation as well.
That said, there are some essential pages that every SaaS should have to leverage their website to earn signups at every stage of the customer journey:
About
Pricing
Integrations
Case Studies
[competitor] vs. [your SaaS]
[competitor] alternatives
[category] software
404 → Content Hub + Contact
Home Services
Local SEO is powerful for anyone offering home services because it captures the regional demand for their services. People are always actively seeking out home service professionals, so by putting resources into SEO, you can appear at the top of their search results. For example, if you were a roofing company, it would greatly benefit you to rank well for high buyer intent keywords like "emergency roof repair" or "roof replacement."
SEO is an especially effective lead generation channel for home service companies because their average ticket price is often several times higher than the cost of ranking on Google locally.
5 Types of Home Services That Benefit from SEO:
General Contractors
Roofers
Plumbers
Electricians
HVAC
Startups
Startups, especially early-stage startups who haven't (yet) raised investment, can rely on SEO as a growth channel.
Startups are uniquely positioned to earn backlinks through PR because of the sheer amount of tech news outlets that cover milestones like launches and funding rounds. Startups can also get listed in startup and software review sites and directories that other types of businesses don't have access to like Crunchbase and Capterra. This results in powerful backlinks that don't require much (if any) resources to earn.
Backlink building is often an expensive endeavor for new companies, but startups are able to earn backlinks naturally through tech press and directories without breaking the bank. That just leaves the other part of the equation to focus on: content. When done right, this can be done on a small initial investment.
It's best for startups to work with an SEO agency that has sliding scale pricing without long-term commitments to get the job done efficiently. If this sounds up your alley, contact us today and we can get you a custom quote to match your startup's growth goals.
Medical Providers
Would you blindly trust a dentist that pays a hefty sum of money on advertising to get your business? Maybe.
But I bet you would more easily trust a dentist that has an overwhelming number of positive reviews on Google Maps, appears at the top of search results underneath the paid advertising and has a professional-looking website.
5 Types of Medical Providers That Rely on SEO:
Dentists
Doctors
Naturopaths
Chiropractors
Cosmetic Surgeons
Food and Beverage
It doesn't matter if you're a large chain or a local gem: bars and restaurants need SEO. After all, customers need to know where you are and what type of food/beverage you offer before they can come in.
Searches for "[cuisine] restaurant" and "restaurants near me" are all too common to ignore.
Types of Food and Beverage Businesses That Need SEO:
Bars
Cafes
Caterers
Bakeries
Breweries
Restaurants
Private Chefs
Travel & Hospitality
Unless you're 100% confident in your presence on booking websites, travel SEO cannot be ignored. Whether you're a bed and breakfast, a hostel or a large hotel chain, we're willing to bet that you'd love a passive method of increasing your bookings.
While most travel brands will benefit greatly from local SEO efforts, if you're multi-location or service a broader area than a single city, you're going to want to put some resources into backlink building from websites established on a national or international scale.
Travel & Hospitality Businesses That Benefit from SEO:
Hotels
Hostels
Events Companies
Tour Guides and Companies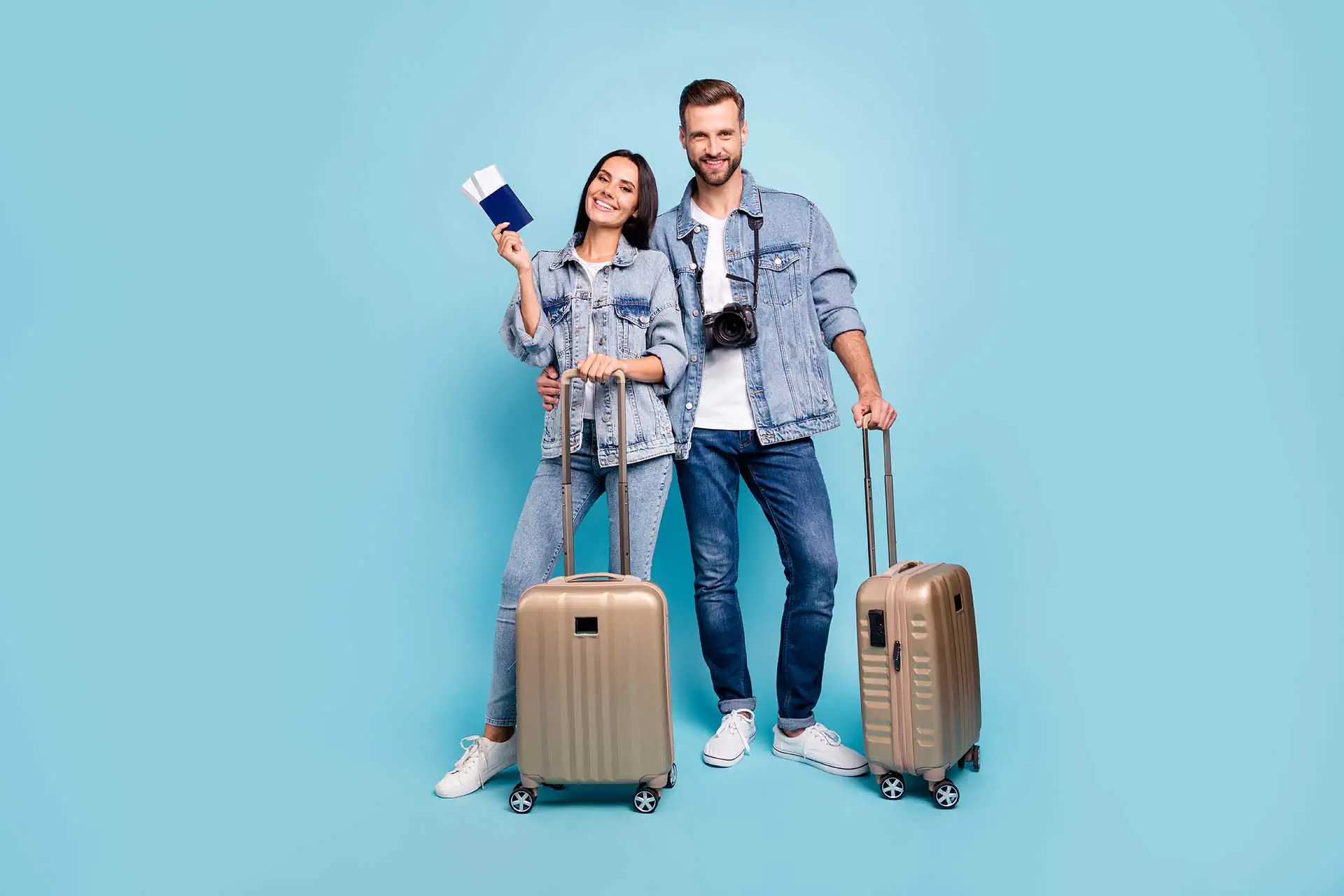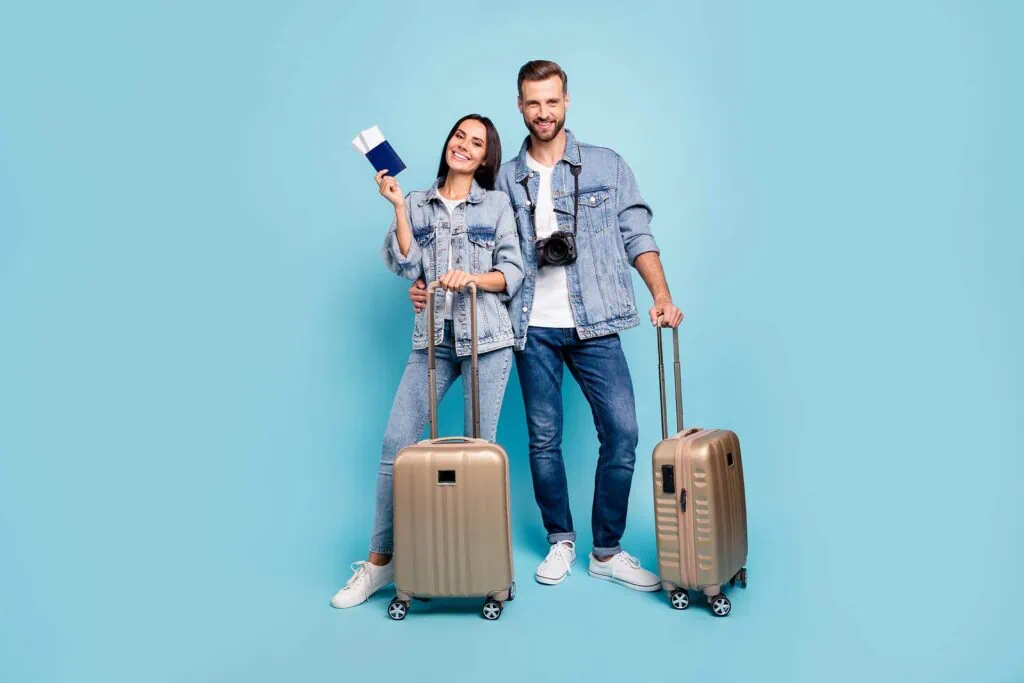 Online Businesses
Online businesses should tackle as many growth channels as they can realistically handle without being overworked or spreading themselves too thin. SEO is a great growth channel for online businesses because it's a powerful way to tap into already existing demand for products and services.
Types of Online Businesses That Can Leverage SEO:
eCommerce shops
Blogs and informational websites
Affiliate marketing websites
Online courses and educational platforms
Online marketplaces
Review and comparison websites
Service based businesses like agencies
Real Estate
Real estate (in general) is absurdly competitive and even more so in densely populated areas. And with great competition comes massive budgets that you have to compete with. Fledgling realtors have to compete with large, seemingly endless advertising budgets, making SEO an attractive alternative.
SEO is relatively cheap by comparison and a much better long-term investment because you're actively building digital assets that will bring in business over time. PPC, on the other hand, stops working the second you stop running advertisements. PPC feels more like a band-aid solution than a true solution to growing a real estate business like SEO is.
eCommerce Brands
Much like other types of online businesses, eCommerce brands live and die by digital channels, so it's important to take advantage of every traffic source possible. Ranking on page 1 of Google also helps build brand positioning in a very direct way. If the SERP for your eCommerce brand looks something like this, you're sitting in great shape:
Big Retailer 1
Big Retailer 2
[your eCommerce Brand here]
Legal Services
Much like the real estate industry, advertising for legal services can be not only highly competitive but also expensive to get started. SEO is cheaper by comparison and a stronger long-term investment than PPC for legal services. SEO requires less resources off the hop, creates content assets you can repurpose for other channels and builds brand positioning in the SERP.
Local SEO services are powerful for lawyers because they can tackle specific issues by publishing their own legal advice in blog content. Those that see value in their expertise will contract them for their legal needs.
Final Thoughts
Although certain industries may appear to be more popular for SEO, there are many other sectors that can benefit greatly from implementing strong SEO strategies.
Whether you're a startup looking for cost-effective backlinks, a food and beverage business needing more visibility online, or an eCommerce brand trying to compete with larger retailers, SEO can help drive traffic and increase conversions. And with the right SEO agency backing your company, you can achieve success in any industry.
So don't hesitate to dive into the world of SEO and start seeing the benefits for your business today! Contact us now and we'll provide a custom quote tailored to your specific needs. Let's work together to reach your growth goals and dominate the SERPs!