Do you want to use Google My Business (Google Maps) to boost your monthly sales and revenue? Or are you already taking advantage of this free service?
How do you schedule Google My Business Posts?
You can use Google My Business to share your products and services like any social media site.
You can use graphics, text, and call-to-actions (CTAs) to promote your local businesses.
Google offers this free tool and lets company owners handle their digital presence across all Google's products and services.
One of the greatest methods to attract local customers to your business is to create a Google My Business profile and share posts regularly.
Why Are Google My Business Accounts So Important?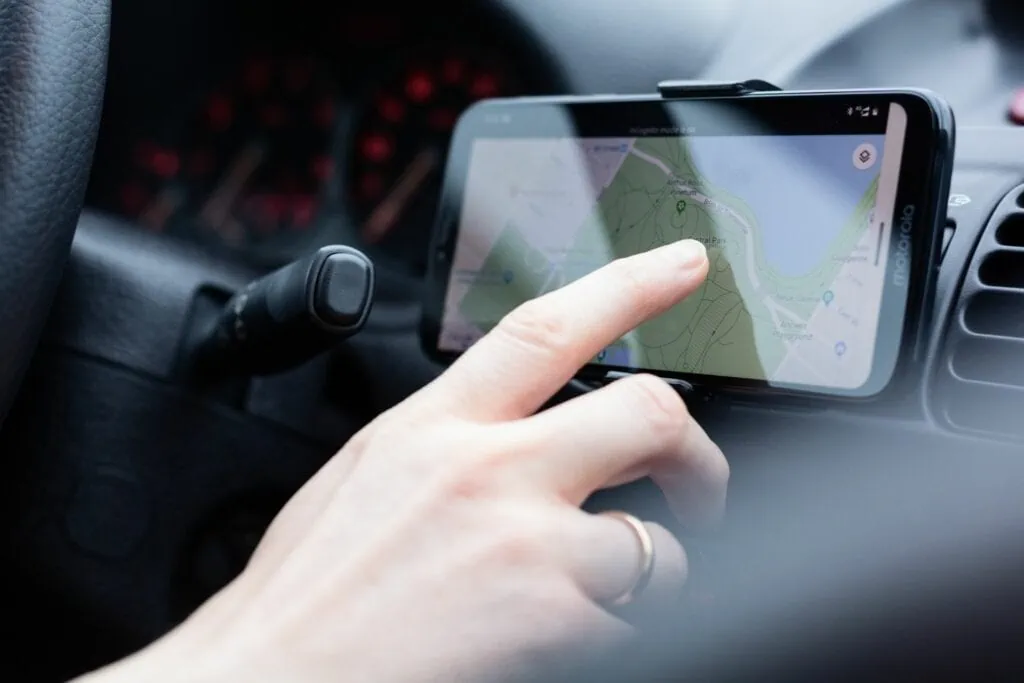 Your business' local search visibility is amplified with little effort by posting to your Google My Business account. Google favours companies that make GMB posts in local searches. Crafting effective GMB posts is a staple in real estate SEO, home services and any kind of local business that can take advantage of foot traffic.
Local offers give you the chance to make relevant offers at the right time and location.
But, how can you effectively use GMB for your business?
Let's find out.
How Does Google My Business Work?
Google allows you to create your own GMB profile for free, and setting up your own GMB listing lets you promote your business is a relatively painless process. Here's how:
Create a business account. You can also use your existing Google Account if you have one.
Fill out all the required information by heading to the Google My Business page.
Hide your address if you don't have a physical store and only set the delivery area.
Verify your listing. You can choose these different verification methods:

Email
Phone
Postcard (an actual postcard that they will deliver to you)
Instant Verification

Wait for up to two weeks.
Once received, enter the code into your account and click the verification link
Enjoy posting!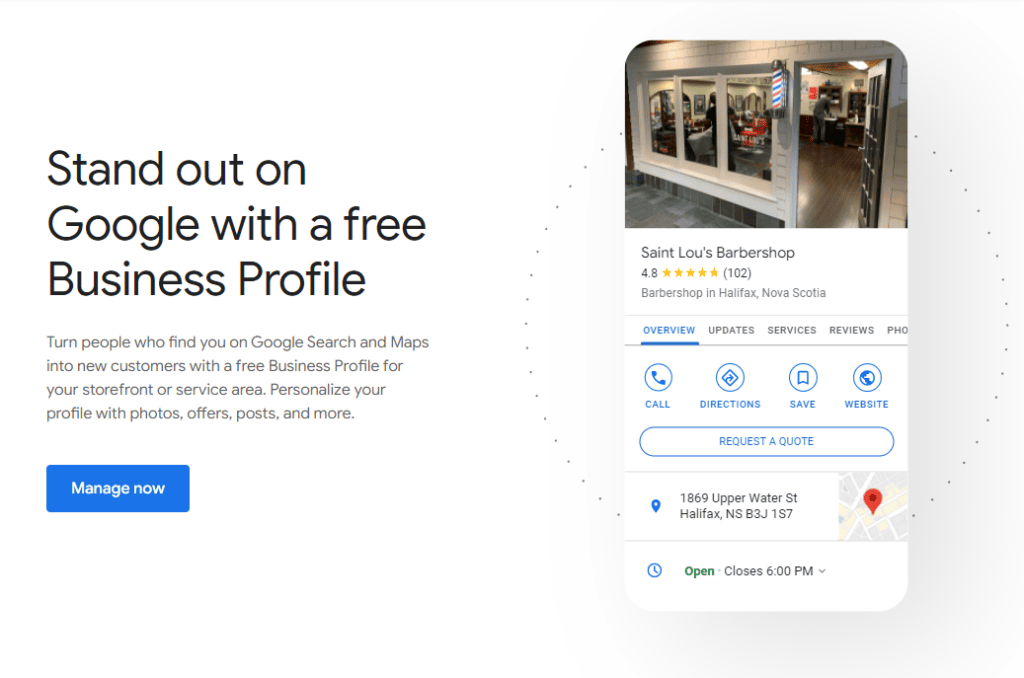 Generally speaking, GMB verification will happen via postcard, but it depends on what industry your business belongs to. For some industries, verification can happen instantly with a phone call but for most, you're going to have to wait a couple weeks.
It's also important to note that since the pandemic hit, postcards for many parts of the world have been delayed so it might take more than 2 weeks. In some cases, it can take months, so just be patient!
To help you better understand Google My Business listings, here are ten best practices for your account and how to schedule Google My Business posts to increase sales and revenue.
10 Best Practices for Google My Business Listings
Post Often and "On Time"
As a rule of thumb, spacebar publishes GMB posts for clients on a weekly basis. One post per week. No more, no less.
Since Google doesn't offer any analytics about the best time to post on your GMB account, it's important to set your own schedule and tweak it over time based on views and engagement.
You should also consider the timeliness of your offer or post. Is your offer something more suitable for weekends? Or is it something more evergreen, where the day of the week doesn't matter so much?
Schedule Your Posts
Knowing how to schedule Google My Business posts is essential for your business.
You don't want to manually post at the same time every week, after all.
Scheduling is your friend.
Scheduling your Google My Business posts is one of the essential strategies for local SEO.
To post to your Google My Business, you'll need a scheduling tool like Publer.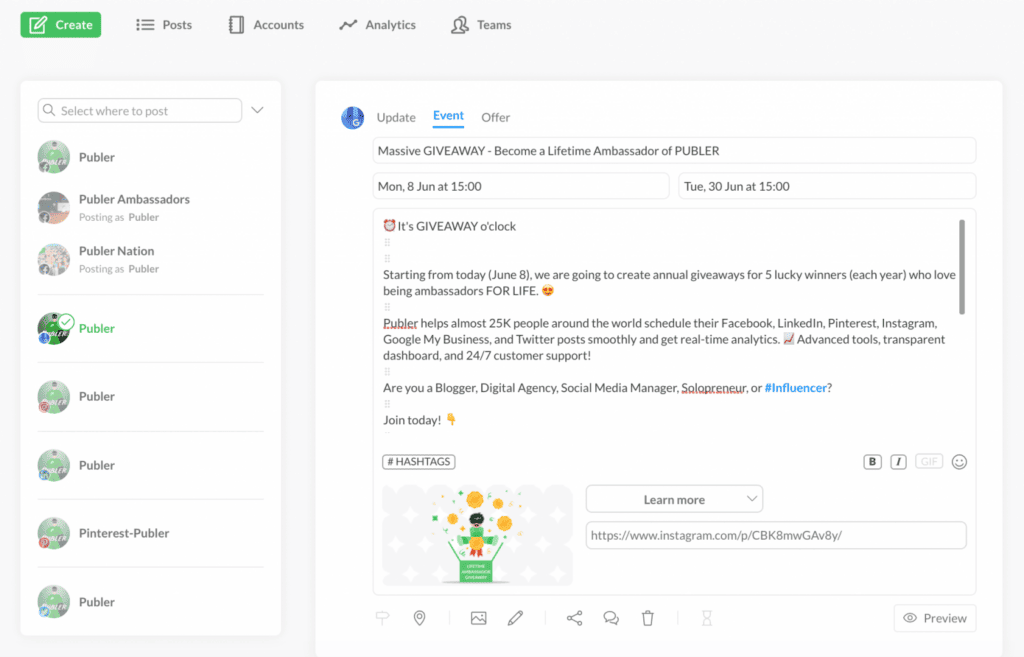 Publer is an easy-to-use platform that saves time and lets you do more work than ever.
Keep It Short And Sweet
People don't spend a lot of time reading long-winded posts on the search results page.
Remember that GMB posts have 1500-character limits. Keep your texts short and direct to the point so you can deliver your message to your audience right away. Your GMB post caption should serve as a CTA to get people to your website. That's where the conversions happen, right?
Your customer journey from the time they first learn about you to the time they choose to take advantage of your offer must be smooth.
The easier it is for your customer to make a purchase after becoming aware of your product or service, the better.
Do Your Keyword Research
Your GMB's local ranking for a specific keyword can be improved by including keywords in your questions and answers.
So, while writing your Q&A page, keep your money keywords in mind, but don't overdo it! No one (including Google's bots) like keyword stuffing!
Writing a brief post is an excellent opportunity to incorporate keywords likely to be searched for by your target audience.
Think about what words and phrases might pique a potential customer's interest if you aren't sure what to write.
If you're hitting writer's block, copy and paste your meta description and call it a day. Meta descriptions are written to generate clicks in the first place, so you can use it as a guideline or verbatim.
Make Sure Your Posts Are Polished And Professional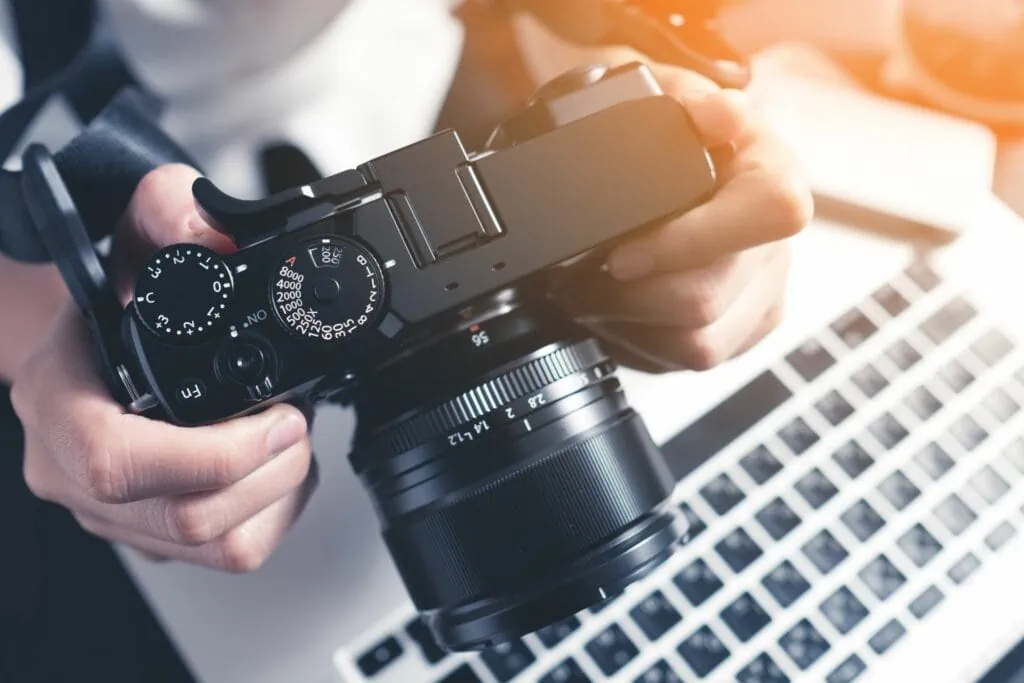 Triple checking your posts is not a bad idea when your posts are only going out once a week. Make a habit of reading your post multiple times before publishing it.
Grammatical errors and poorly constructed sentences are often seen in a bad light by savvy consumers.
You don't want to leave others with a bad first impression. Reviewing and editing your Google My Business posts won't take much time or effort. Still, putting in a little effort now will pay off in the long run.
Use High-Quality Video and Image Content
Make it easy for your customers to know your brand voice by using images similar to those on your social media pages.
There's a lot of potential for behind the scenes content here. Include images and videos of your workplace, the people that work there, and the equipment they use.
Restaurant owners should share photos of their dishes, menus, and dining rooms online.
Customers can see multiple angles of products and zoom in and out for additional information with high-quality video and image content.
This strategy also develops confidence and credibility in your business and makes people feel more secure about giving you a shot.
Use Clear CTAs
With different CTA buttons available, you can guarantee that your customer will choose you if you have the right CTA.
CTAs are a great way to get your customers to take the next step, so think about how you can use them in your post.
Include a link to your online ordering website or whatever your company is currently offering. Customers are searching for what you have to offer, so make it easy for them to get.
Make it as simple as possible for them to go forward!
Take them to the page you want them to be on using a CTA link.
Check Your Analytics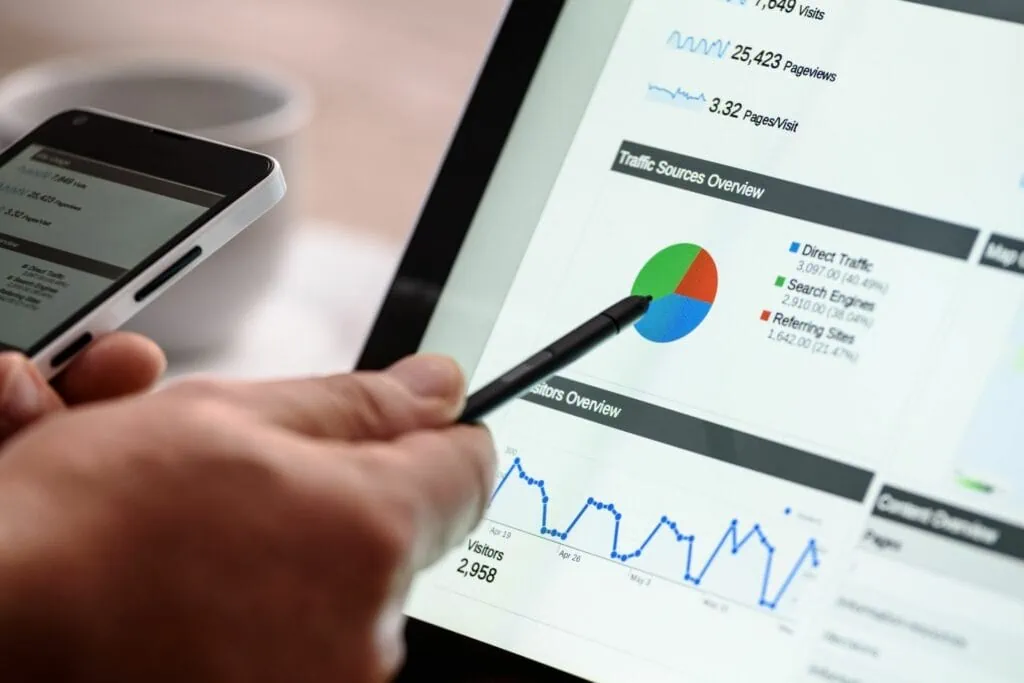 Digital marketing has undergone a significant shift with the widespread adoption of Google Analytics.
If someone searches for your business on Google, you have complete control over what they see. As a result, if you want to increase your visibility and attract local customers, check your analytics to understand how your viewers and customers interact with your profile.
Optimize Your Landing Page
When prospective customers arrive at your landing page, you want to convert as many of them into customers (or email subscribers at least) as possible.
It's a good practice to optimize your landing pages continuously over time.
KISS Rules for Landing Page Design
Keep it clean
Keep it simple
Be authentic
Use a clear and direct CTA
Verify Your Listings' Information
Verifying your listing is one thing, but verifying all the information on your GMB listing is another.
If your business has inaccurate information, searchers have the opportunity to make suggestions. Google takes these seriously and notifies GMB owners so that they can verify the information for the public.
However, don't just blindly accept the suggestions that people make! Sometimes people will make incorrect suggestions about your hours, phone number, website address and more. It happens more often than you'd think.
Angry and scared competitors will sometimes report inaccurate information on your listing too. Sometimes these suggestions can be automatically published to your GMB, so be sure to check back and verify your information regularly. We worked with Bodega Hostels years back and one of their competitors did this quite often. It's annoying, but essential in local SEO.
Key Takeaways
If you haven't already claimed your GMB profile for your business, we highly suggest you do this immediately.
And if you're ready to take your Google My Business listing to the next level, you should set up smart scheduling with Publer.