SEO is one of the most powerful tools for digital marketers in today's competitive landscape. With 93% of online experiences beginning with a search engine, it's no wonder more companies than ever are investing heavily in SEO strategies to increase visibility and boost their search rankings.
But creating an effective SEO content plan isn't as simple as churning out blog posts or meticulously optimized copy; several key elements must be considered if you want your efforts to pay off. From keyword research and guest blogging to optimizing page titles and meta descriptions, crafting a winning SEO strategy requires careful planning and execution.
When done correctly, a well-crafted plan can increase traffic and conversions. This guide will cover everything you need to know about creating an actionable SEO content plan for your business.
What Is an SEO Content Plan
An SEO content plan is an organized strategy that guides the creation of webpages, blog posts, and other content to meet customer needs while improving organic search engine visibility. It helps you prioritize how and when content should be created, distributed, and optimized for maximum reach and engagement.
The goal is to target keywords related to your business, dominate the SERPs, and have people click on your content more often than the competition. This can be done by optimizing existing content, creating new content, and promoting content through various channels.
An SEO content plan should also include a competitor analysis to understand their actions so that you can adjust your strategy accordingly.
By paying attention to search engine algorithms and constantly updating your SEO content plan, you can ensure that your website continues to rank well in SERPs.
Steps to Creating an Effective SEO Content Plan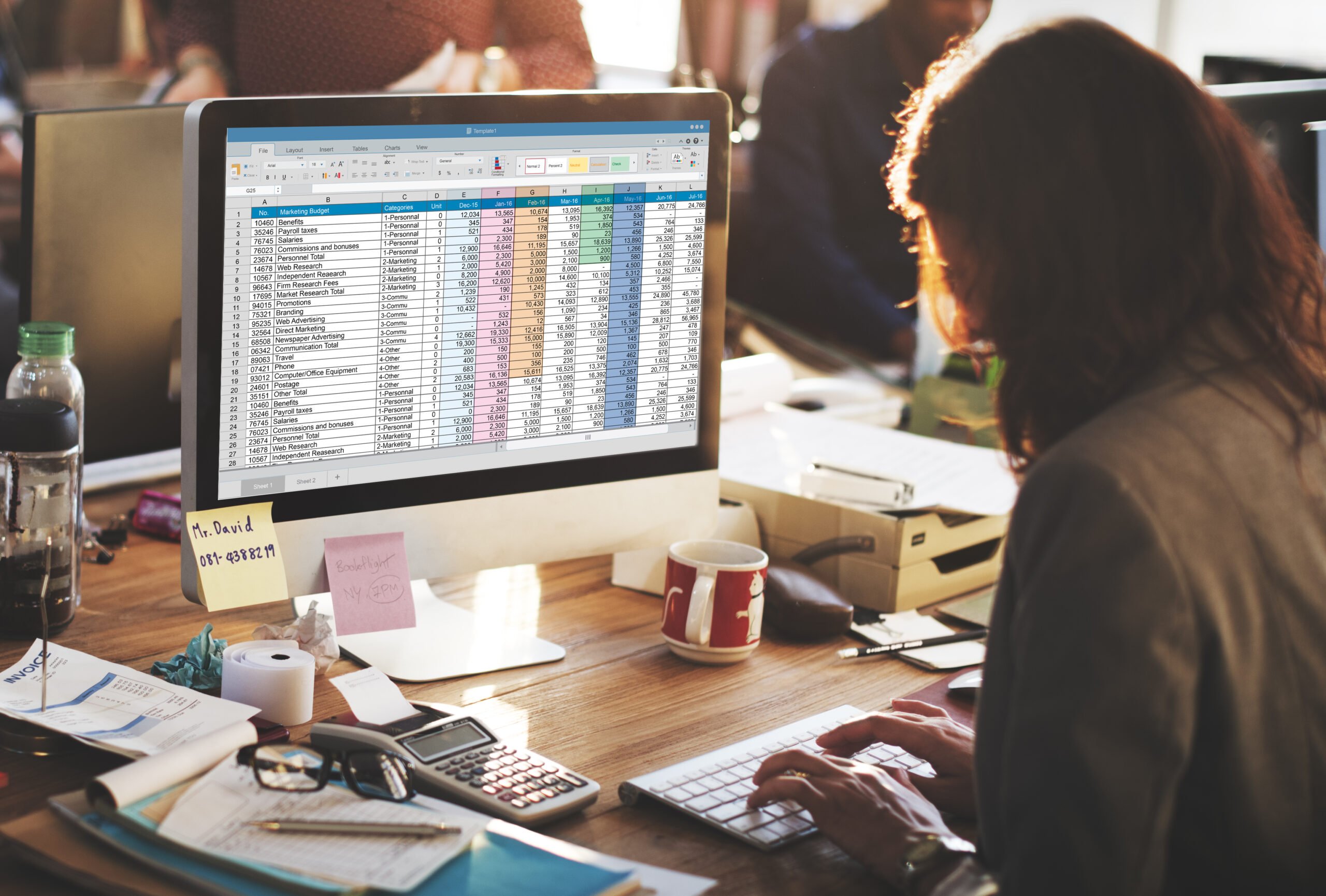 Researching Your Audience
Before you begin creating content, it's important to determine your target audience and their interests. Without this insight, creating content that resonates is impossible. Start by researching the demographic of your intended readership. How old are they? Where do they live? Consider their lifestyle.
Knowing what content and topics will interest your target audience when it comes time to create blog posts, videos, and other forms of content. Use this information to determine what topics you should write about and how best to present them.
Identifying Target Keywords and Topics
Keywords and topics are essential components of any SEO content plan. You want the words and phrases that your audience searches to be included in your content. That way, when a user types in those terms, your content will be among the top results.
Identifying keywords and topics to target will require a bit of research. You can start by brainstorming a list of relevant words and phrases for your content. Consider what your audience might be searching for and create a list.
You can also use tools such as Google Adwords Keyword Tool, Ahrefs keyword explorer, and Uber Suggest to help you find your field's most popular search terms. These tools will let you know what words and phrases people use to find information and provide other valuable metrics such as competition level and volume.
Creating a Topic Cluster Model
Once you have identified your topics, the next step in creating a topic cluster model is to assess which keywords are associated with that topic and assess its competitiveness. If a keyword has low competition but high search volume, it's likely worth targeting. This will help you determine which topics are most relevant to your initiative.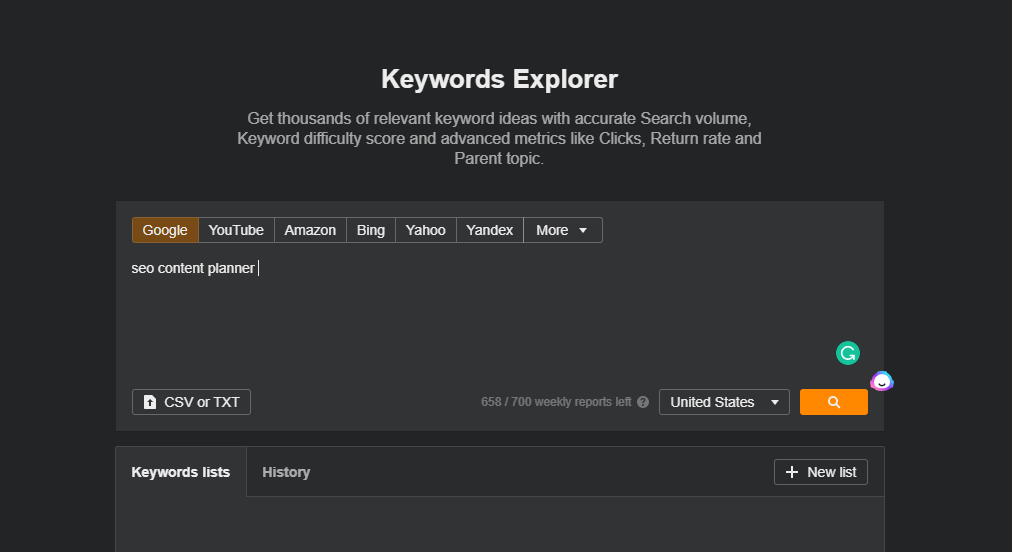 Here are a few simple steps to make a successful topic cluster model:
Identify the main topics that make up your core message.
Take the main topics and break them down into subtopics.
Use search SEO keyword research tools to find relevant keywords for each subtopic.
Create content around each keyword and ensure that the content is relevant to the main topic and includes quality information that readers will find helpful.
Link back to related content within your website using anchor text links, as this not only creates a better user experience for the visitor but also helps search engine bots to understand the structure and purpose of your website.
Establishing Your Content Plan Template
A content plan template is a framework for your content that you can use to organize and track your content creation and promotion efforts.
The template should include the following:
Title of the Content Piece
Description/ Summary
Target Audience
Keywords/Topics Covered
Publication Date or Timeline
Distribution Channels
Format
By establishing a content plan template, you can ensure that all your content pieces align with your overall SEO and marketing goals. This will help you stay on track when creating content and ensure your efforts are well spent.
Creating a Content Calendar
Once you have identified your topics and created a content plan template, the next step is to create a content calendar. A content calendar will help keep you organized by tracking when, where, and how often you share your content.
A content calendar is a specified part of the content plan template that includes the following:
Content types (e.g., blog posts, videos, podcasts)
Publishing dates
Distribution channels
Target keywords/topics
Keeping your content calendar up to date will make it easier for you to track the progress of your content and measure its success.
Crafting Quality Content
All the steps mentioned above are crucial to create an effective content plan, but it will only be successful if your content boasts quality. Quality content will help your website stand out and provide readers with valuable information.
When creating content, focus on providing helpful, accurate information that is easy to understand and relevant to your target audience. Quality content should also be well-structured and grammatically correct, with attention to on-page SEO best practices.
Optimizing Your Content for SEO
Optimizing your content for SEO is an essential part of any content plan. This includes ensuring the URL, meta description, title tag, and header tags are optimized with relevant keywords. You should also ensure that your images are correctly tagged, and the ALT text accurately describes what's in the image.
Internal linking is also an important factor to consider, as it helps search engine bots understand the structure of your website and can lead to better rankings.
You should also review Google's guidelines for SEO best practices to ensure your content is up-to-date and compliant with their standards.
Updating and Maintaining Your Content Plan
Content marketing isn't a one-time activity—it's an ongoing process. As such, you should regularly review your content plan to ensure it is up-to-date and meets its goals.
Also, consider publishing new content regularly to keep your website fresh and relevant for search engine bots and readers. Finally, periodically review and analyze the performance of your content to identify any areas that need to be improved.
Benefits of Curating an SEO Content Plan
If you're still unsure if building an SEO content plan is worth investing your time or money in, we've outlined what makes the practice so successful. Check it out:
It Helps You Stay Focused and Organized
Creating SEO-friendly content involves many steps and going back and forth between tasks. An SEO content plan can help you stay organized and ensure nothing important is missed. This can increase efficiency, reduce stress levels, and save time (and $$) in the long run.
Designs a Pathway to Higher Rankings
An SEO content plan creates a path from where you are to where you want to be in terms of rankings and outlines the steps you need to take to ensure your website is optimized for search engine crawlers. By ensuring all on-page elements are appropriately optimized and creating engaging content that aligns with what users are searching for, your website will have a greater chance of achieving higher rankings in SERPs.
Improves Consistency
Establishing a uniform format for all content to adhere to improves consistency and helps you create more effective campaigns. An SEO content plan ensures that the quality, topics, keyword density, and other elements remain consistent across your pages. It can also help you keep track of evolving trends so that you can quickly adjust your strategy to take advantage of such changes as they occur.
Improves Keyword Targeting
Keywords are the backbone of any SEO strategy. An SEO content plan can help you target the right keywords, avoid cannibalization, and drive more qualified traffic. Knowing which search queries your target audience uses allows you to create content that speaks directly to them.
It Makes Content Creation Easier and More Efficient
Maintaining publishing velocity is a daunting task. An SEO content plan helps you create content more quickly and efficiently by providing structure and direction. You'll know what type of content to produce and when it should be published.
Establishes Opportunities for Link Building
Link building is a significant factor in SEO success. A proper plan enables you to produce meaningful content relevant enough to be linked by other websites. With a well-crafted SEO content plan, you'll have a better chance of getting your content noticed and increasing its authority among the target audience—ultimately boosting its rankings in SERPs.
Key Takeaways
We believe creating an effective SEO content plan is essential for any website. If you're still not sure, just remember these critical points from the guide:
Research your audience before anything to ensure you create content they will find helpful.
Research keywords and topics related to your content and incorporate them into the plan.
Create a topic cluster model with multiple content pieces that link to each other and create a central pillar article.
Create a content plan template and calendar to keep your content organized and on track.
Focus on quality over quantity and optimize your content for SEO best practices.
Keep your content plan updated and regularly review the performance of your content.