This article will walk you through the best content writing tools available to help you create high-quality, well-crafted content faster and more effectively. From grammar checkers to Jasper.ai, these tools will boost your productivity and inspire you to produce the best content possible.

Writing great content takes time and effort, but with the right tools, it doesn't have to be a daunting task.
Best Content Writing Tools for Editing
These are the tools designed to help you edit and refine your content:
Jasper.ai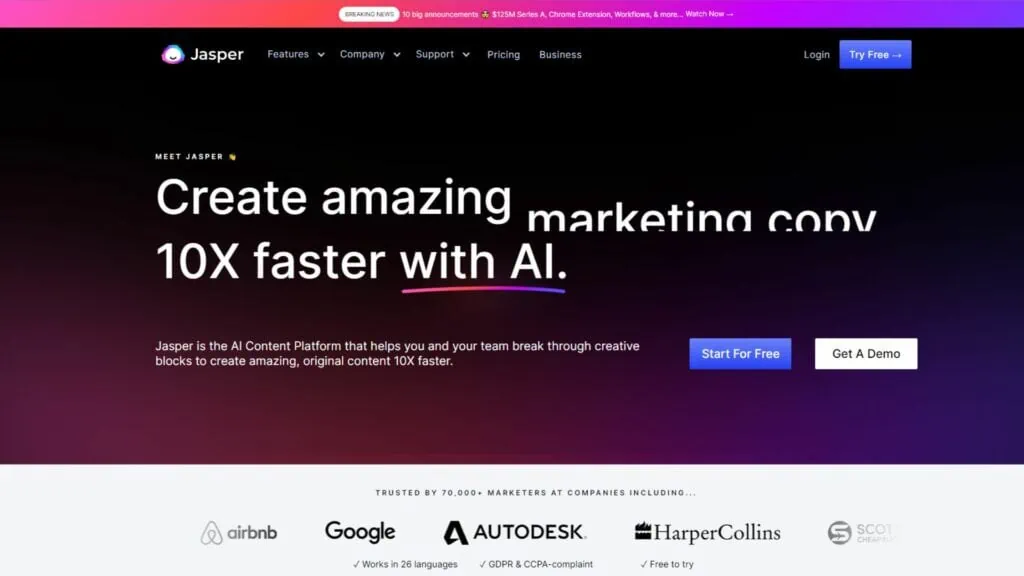 Have writers block? Here's your magic pill.
Jasper, the AI-powered sidekick, boosts copywriters' productivity by lending a hand with content outlines, writing, and editing. It's loaded with versatile templates, perfect for blog posts, web copies, Amazon product descriptions, company bios, and ad copies.
Feed Jasper some details like brief descriptions, tone of voice, keywords, and target audience, and watch it whip up spot-on content in seconds. Plus, it dishes out real-time feedback and tips for polishing your masterpiece, shaving off precious editing time.
Grammarly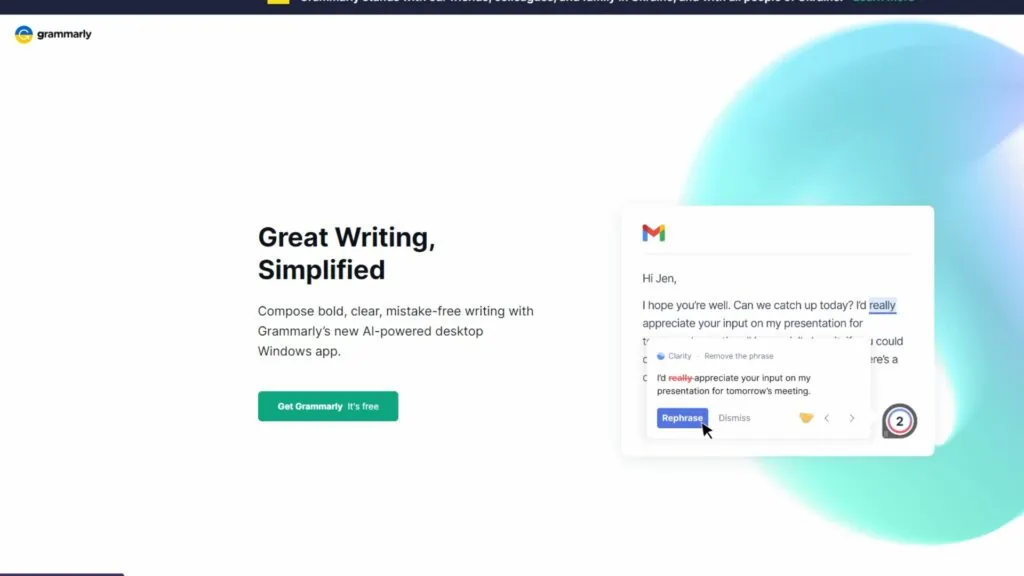 Grammarly is an AI-powered online grammar and spellchecker. It can quickly detect typos, misspellings, and other grammar mistakes and offer helpful suggestions to improve your writing. Grammarly also has a plagiarism checker and can detect duplicate content in your writing.
Remember that the free version of Grammarly is limited, so you'll want to upgrade to the paid version if you plan on using it frequently.
Hemingway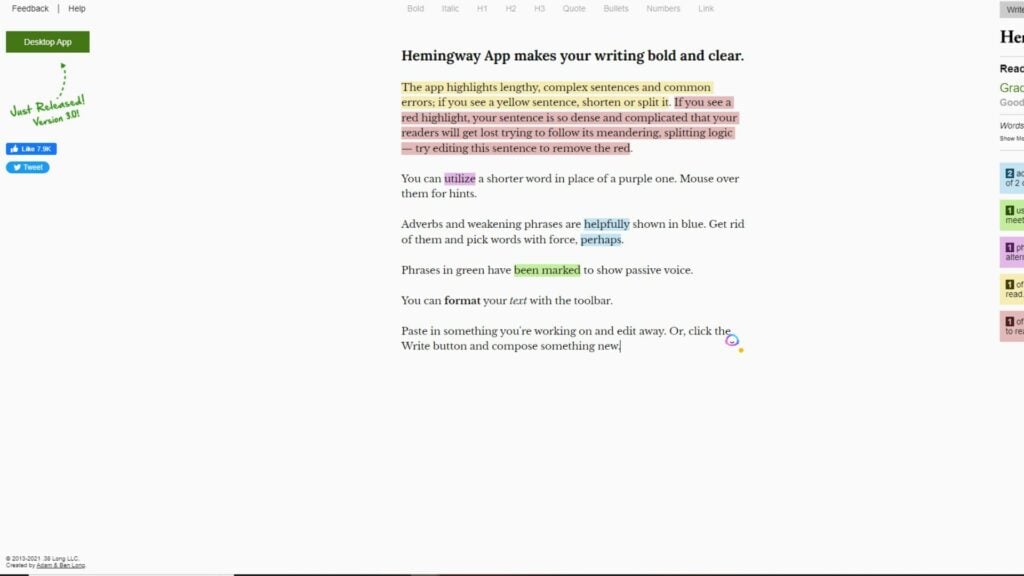 Hemingway is an online writing editor that helps you refine your content by highlighting any areas of weak grammar, long sentences, or complex phrasing. It also helps you identify passive voice and other elements to make your writing more difficult to read.
Readability is an essential factor in creating content. Whether you're writing a blog post or an ebook, Hemingway can help you create content that's easier to read and understand.
Lose The Very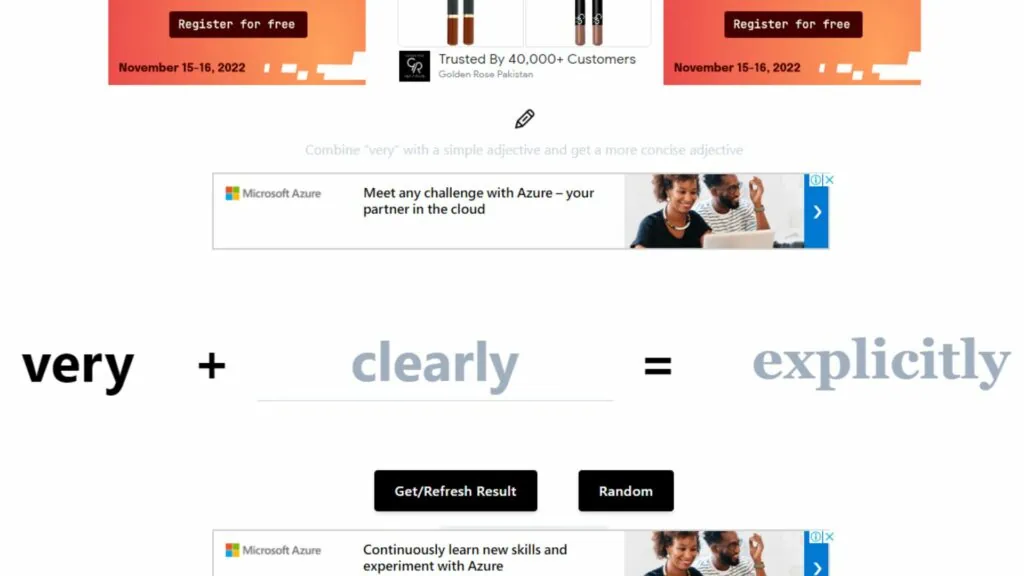 Note: Your editor will thank you!
As the name suggests, Lose The Very is a simple tool that helps writers cut out "very" from their writing. Very is often a filler word that can weaken the impact of your words, and this tool helps identify these instances in your copy so you can replace them with more descriptive language.
This is important because using vivid language will make reading your writing more engaging and exciting. You want to avoid boring your readers with plain, cliched language.
Best Content Writing Tools for SEO
Here are the best content writing tools for SEO:
Surfer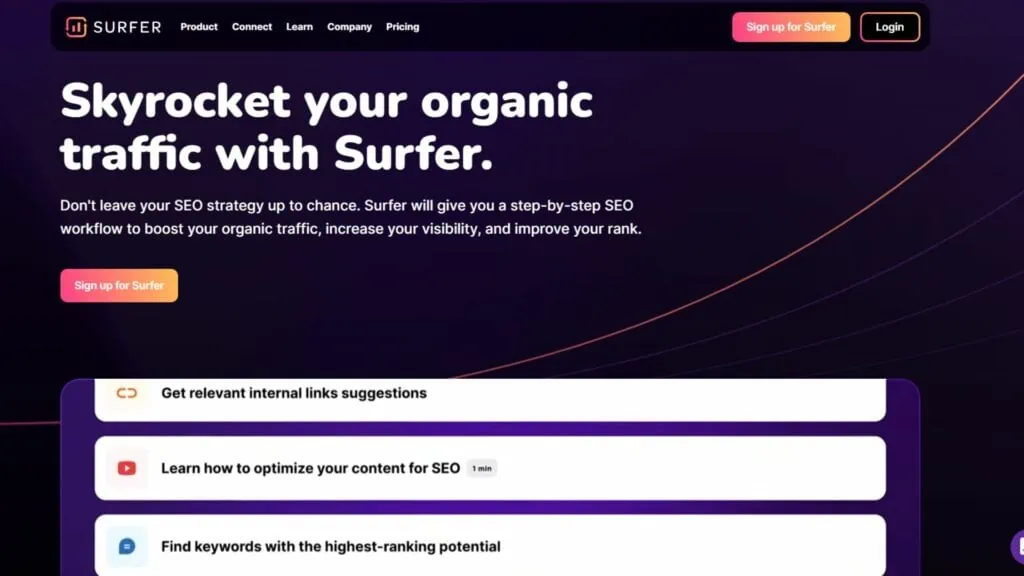 Surfer is a comprehensive SEO writing tool that helps you optimize your content for search engines. It provides insights into what words and phrases are trending and what keywords competitors use for their pages. This helps you create content that is both SEO-friendly and helpful to readers.
Yoast SEO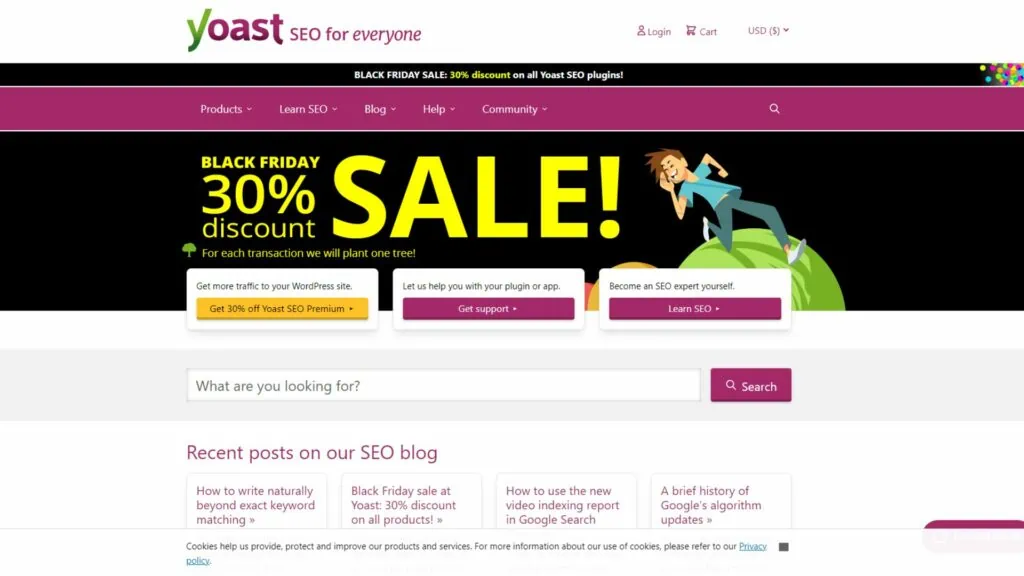 Yoast SEO is a famous WordPress plugin that enables you to optimize your content for search engine rankings. It checks for keyword density, internal links, and other elements to ensure your content is optimized for SEO. It also highlights passive voice and other errors in your content, so you can ensure it reads well to readers.
The suggestions offered by Yoast are easy to follow and make editing your content a breeze.
Best Content Writing Tools for Planning and Ideas
The following tools will help you plan and develop content ideas:
Answer the Public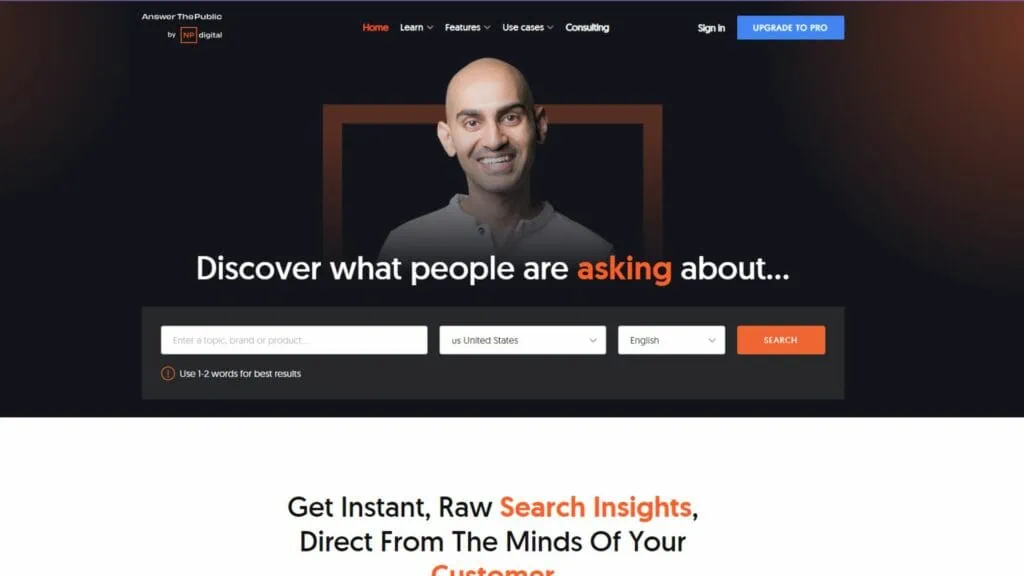 Answer the Public allows you to quickly generate content ideas by entering a keyword or phrase. It then provides you with questions and queries related to your chosen topic, so you can develop ideas quickly. This can be helpful as it allows you to come up with content ideas in minutes that are closely related to your topic.
If you're a content manager responsible for coming up with ideas and creating content, Answer the Public can be a great tool to have in your arsenal.
Hubspot Blog Topic Generator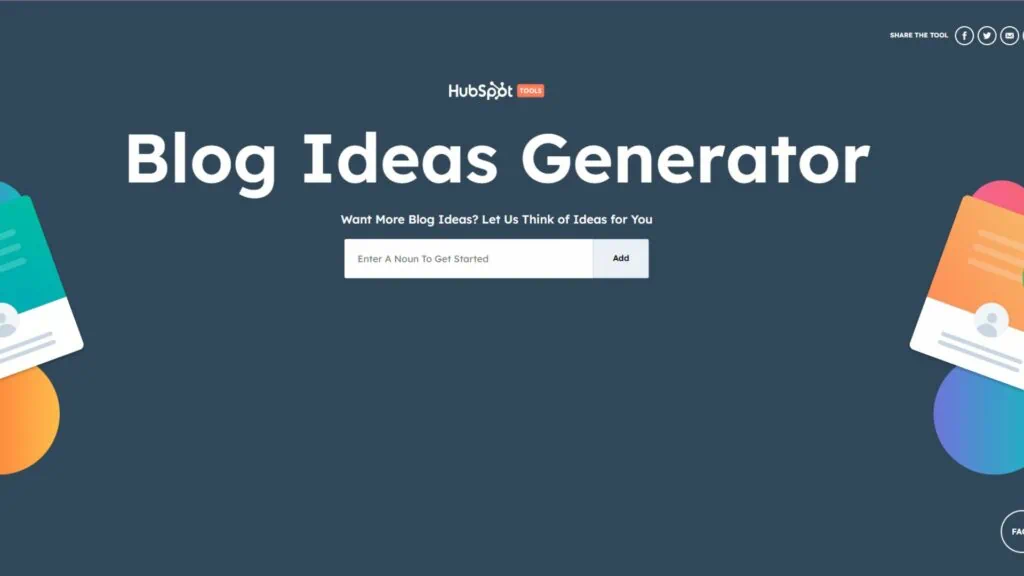 As a content writer, you might find yourself stuck with ideas from time to time. Hubspot's Blog Topic Generator can be a great tool to help you develop new ideas. All you need to do is enter nouns related to the topic you want to write about, and the tool will provide you with five suggestions.
Having a tool like this can be beneficial when you need to come up with ideas quickly or are out of inspiration. Remember that the tool offers five free ideas to get you started, but you can also upgrade for more content ideas.
CoSchedule Headline Analyzer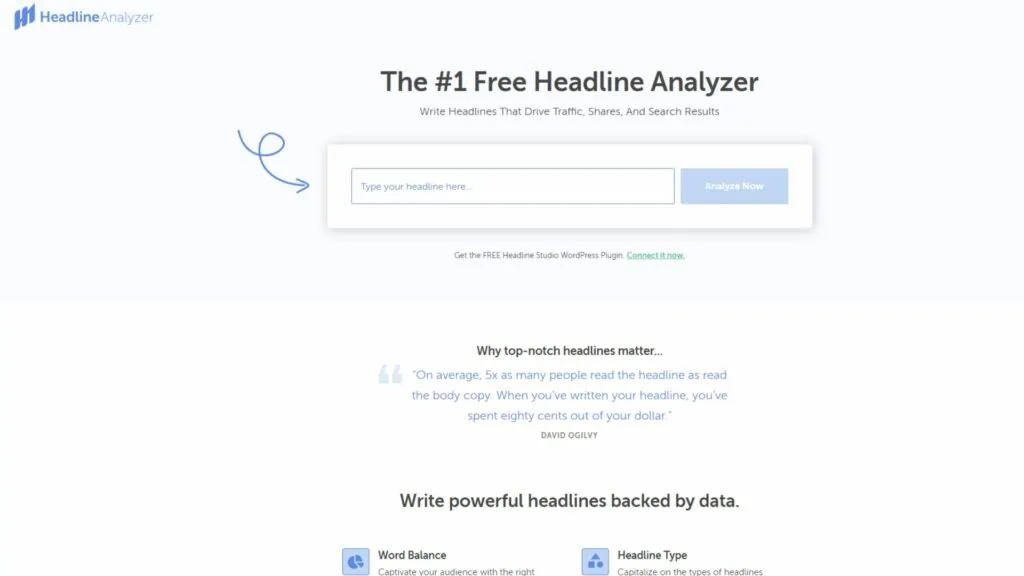 Your title is one of the most important elements in content creation, as it's often the first thing readers will notice. A great headline can distinguish between people clicking on your content or ignoring it. That's where the CoSchedule Headline Analyzer comes in.
This tool analyzes your headlines and provides a score based on word balance, character count, heading type, reading grade level, and sentiment. It then offers suggestions to help you improve your headlines.
Key Takeaways
Developing your toolset is key to creating well-crafted content efficiently and effectively. Investing in the right tools can help you save time and create high-quality content that will help you reach your audience more effectively.